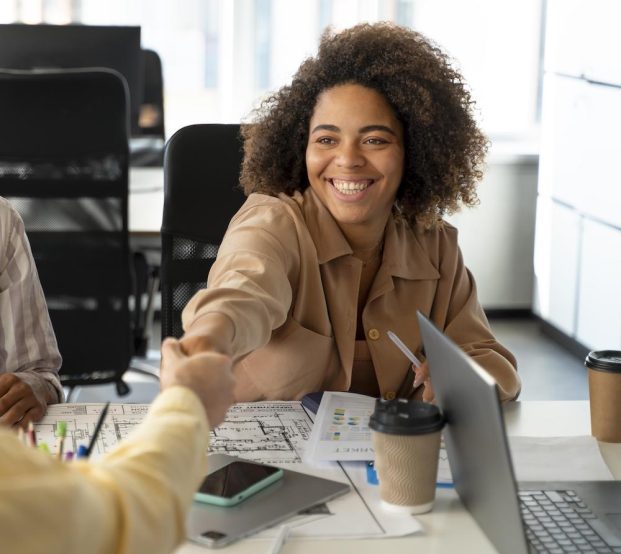 EPL Insurance for Cannabis Companies
Whether you're just hitting the ground or your company is expanding into other states and verticals, employment practices liability (EPL) insurance is crucial for cannabis companies pursuing rapid growth — here's why.
No matter your humble beginnings, the second you hire an employee, you take on an entirely new set of responsibilities as an employer. That said, employment-related litigation has been on the rise in the US, especially since the onset of the global pandemic. This post covers employment-related risks cannabis companies face and the insurance policies that protect them from costly litigation.  
Employment-Related Risks Cannabis Companies Face
Employment-related disputes are surprisingly common among American businesses, including cannabis companies. In the US, lawsuits relating to employment practices are increasingly widespread. From harassment to discrimination to wage and hour disputes, these claims are not only popular, but they are easy for employees to file.
In terms of enforcement, the US government has created the Equal Employment Opportunity Commission (EEOC) to advocate and provide recourse for individuals who feel they've been victimized by their employers.
Several statutes create varied sets of broad rules. These include Title VII, the Americans with Disabilities Act (ADA), and the Age Discrimination in Employment Act (ADEA), to name a few federal statutes. Many states have even more stringent rules than those outlined by their federal counterparts.
Plus, the legal landscape is peppered with complications surrounding vaccine mandates and remote work issues, mainly stemming from the COVID-19 pandemic. Cannabis is also a unique industry, and companies operating in these spaces tend to see more litigation than others. 
What Is Employment Practices Liability Insurance? 
Often teamed with directors and officers (D&O) insurance, employment practices liability (EPL) insurance protects companies from claims arising from the employment conduct practices. For example, situations relating to a company's onboarding or exiting procedures, code of conduct, workplace standards, etc., all fall under the blanket of EPL insurance coverage.  
As mentioned, EPL can be blended with D&O insurance to protect C-Suite executives and board members in the case someone files a lawsuit claiming employers have violated their workers' employment rights.
Who Needs It? 
In short, any company with employees needs EPL insurance. 
Due to recent social movements, remote or hybrid work becoming the new "norm," and government regulations, EPL-related claims are increasing in frequency and severity. Plus, it doesn't take a massive workforce to face a significant risk of an employee filing a lawsuit. We recommend this coverage for cannabis companies with any number of employees, including the following verticals:
Cultivating or growing

Manufacturing

Extracting

Lab testing

Delivery

Distributing

Financial services

Investment funds

Brands

SaaS

Dispensaries
What Does It Cover?
EPL covers many employment-related exposures. For example, suppose an employee alleges that your company victimized them (i.e., discriminatory practices, sexual harassment, wrongful termination, and other reasons). In that case, EPL insurance will typically respond by covering defense fees and settlement costs. The following are other reasons that often trigger EPL insurance to respond:
Defamation

Discrimination

Harassment

Negligent evaluation

Wrongful demotion

Wrongful termination

Pregnancy and lactation accommodation

Invasion of privacy

Failure to promote

Retaliation

Illegal background check

Inflicting mental or emotional distress

Mismanagement employee benefits
On that same note, EPL insurance doesn't typically cover criminal fines, penalties, unpaid wages, and claims related to unemployment benefits or workers' compensation. We encourage you to review your policy details to understand the coverage details.
How Much Does It Cost?
Many factors influence EPL premium costs, including social movements or new governmental regulations. And, of course, there are ways to reduce some insurance expenses related to employment practices liability, such as having solid internal dispute resolution procedures in place. Still,  several factors historically impact the cost of EPL insurance, such as:
Number of employees

Implement systems (i.e., education, training, employee handbook, etc.)

Financial strength

Turnover

Level of compensation

HR procedures

COVID-19-related factors

Location
---
Protecting your cannabis company can seem confusing; however, we're a full-service insurance brokerage working with carriers worldwide to offer you the best coverage possible. We're here to help! Please reach out to us today by emailing [email protected] or calling 646-854-1093 for a customized letter of commitment or learning more about your cannabis insurance options.