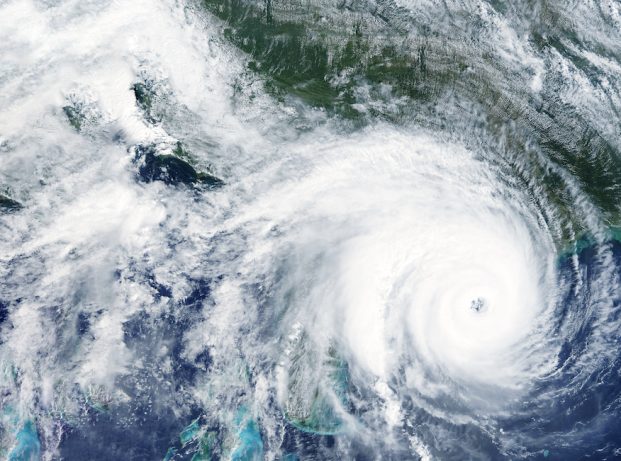 Cannabis Insurance: What Is Named Storm Coverage?
With Hurricane Ian top of mind, it's time to examine your cannabis insurance to see if you have Named Storm coverage. Let's talk about why this review is critical.
Hurricane Ian officially made landfall in Florida just after 3:00 p.m. on Wednesday, September 28, 2022. The Category 4 storm has been dubbed as one of the most deadly and costly hurricanes ever to hit the US. Our AlphaRoot team kept a close tab on our Florida colleagues throughout the week. (Some endured severe property damage; however, all are accounted for.)
It's frightening to think of the damage Ian caused to residential and commercial property, let alone the lives lost or injuries sustained. On the same note, this post addresses the term "Named Storm" and what it means for your cannabis property insurance coverage.
How Science and Geography Distinguish Storms 
Midwesterners are familiar with tornadoes and thunderstorms, while residents of the East Coast tend to think about hurricanes and tropical storms. Unsurprisingly, storms are distinguished according to scientific and geographical factors. The following describes these distinctions:
Tropical Depression

:  A group of thunderstorms over an ocean (usually tropical waters) forms this storm, with winds at or below 39 miles per hour (mph). 

Tropical Storm

: More intense than a tropical depression, this storm has winds ranging from 39 to 73 mph, with heavy thunder and lightning.

Hurricane

: As the next level above a tropical storm, hurricanes have five categories, ranging from 74 mph winds to speeds of 157 mph or more. These storms form over the Atlantic or the eastern and central Pacific Oceans. 

Cyclone

: Only severe storms that develop over the southern Pacific and Indian Oceans are called cyclones. 

Typhoon

: Severe storms that form over the western Pacific Ocean are typhoons.



These distinctions are helpful when sorting through your cannabis property insurance and any Named Storm deductibles or exclusions. 
Understanding Named Storm Insurance Coverage 
Most storms come and go quickly, inflicting their damage and passing out of sight with little regard to what we call them. Other storms, such as hurricanes, can last for weeks and occur in clusters. The National Weather Service (NWS) names these particular storms to better observe and monitor them. Among the NWS's six lists of names, rotated every six years, there are 77 excluded from the mix. The World Meteorological Organization retired these names to respect their victims and survivors. 
Here's the thing; when the NWS names a hurricane, that storm's status elevates to the "Named Storm" level. This approach became standard after Hurricane Andrew in 1992 and became more prevalent after Hurricane Katrina in 2005, a devastating storm causing total damage of $186.3 billion. It's insurers' way of keeping premium rates manageable and affordable. 
Here's why this status matters to cannabis companies; for the property insurance carrier to cover the damage, the loss must be caused by a Named Storm. Many cannabis property policies have Named Storm exclusions and deductibles separate from the regular property policy, often a percentage of the property's value. Some deductibles are per event, per season, or per calendar year. 
Cannabis Property Insurance Tips
All commercial policyholders have a duty to read their policy; however, this responsibility becomes more critical with Named Storm coverage. You must read your policy to know the details of your deductible and any conditions that may apply. For example, some property policies have separate deductibles for Named Storms or exclude them entirely.
Also, know whether your cannabis company operates in a storm-prone area. Currently, 19 states and the District of Columbia have some Named Storm deductible in the US. Although other states allow carriers to include hurricane deductibles in property insurance policies, Here's a list of the prone states:
Alabama

Connecticut

Delaware

Florida

Georgia

Hawaii

Louisiana

Maine Maryland

Massachusetts

Mississippi

New Jersey

New York

North Carolina

Pennsylvania

Rhode Island

South Carolina

Texas

Virginia
---
Protecting your cannabis company can seem confusing; however, we're a full-service insurance brokerage working with carriers worldwide to offer you the best coverage possible. We're here to help! Please reach out to us today by emailing [email protected] or calling 646-854-1093 for a customized letter of commitment or learning more about your cannabis insurance options.