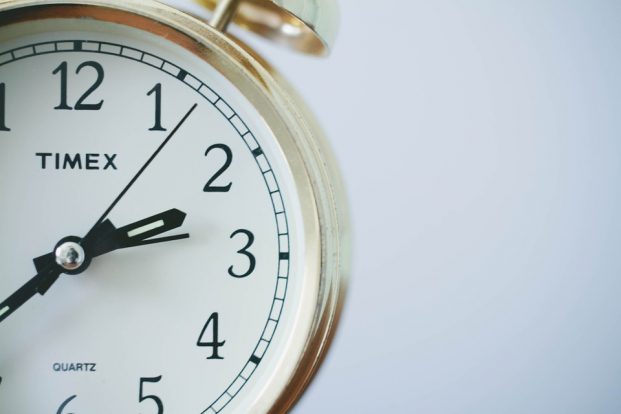 Cannabis 2022: A Year In Review
The new year is here and full of possibilities. As we look forward to everything that could be, it's also important to look back at what was and see how far we've come. The cannabis industry has a saying: one calendar year equals seven years in cannabis — things move and change that quickly. So before we dive into the excitement of the new year, we want to take a moment to look back at everything that happened in the cannabis industry in 2022. Here are the highlights.
New States That Legalized Recreational Cannabis in 2022
2022 brought several new states online in cannabis. Though federal legalization still seems a ways off, that hasn't stopped states from taking matters into their own hands and giving residents access to the plant.
Three states came online with new recreational markets: Rhode Island, Maryland, and Missouri. All three had existing medical programs, with Rhode Island having the largest gap in between programs. They had created its medical program in 2006. In comparison, Missouri legalized medical cannabis in 2018, just four years before legalizing recreational cannabis. Both Missouri and Maryland legalized recreational cannabis through a ballot initiative, while Rhode Island moved forward with changes at the legislative level.
Mississippi was the only state to come online with a new medical program. Cannabis legalization has consistently moved slower in the South, but seeing progress at any level is encouraging.
Big Steps Forward for Many States in the US
States coming online weren't the only big moves we saw in the cannabis 2022 industry rundown.
New York
The Stare of New York created its seed-to-sale pipeline, issuing the first conditional cultivation licenses in April. This agenda allowed farmers to cultivate THC plants for the first time legally. In November, the Office of Cannabis Management issued the first 36 dispensary licenses. The state squeezed in the first legal sale on December 29, coming in just under the new year deadline. This helped in getting products into the hands of consumers. 
There's still a long way to go before the state's cannabis industry is entirely up and running and serving residents in every area of the state. Still, it was exciting to see progress in what many consider the new mecca of cannabis.
Vermont
Vermont legalized dispensaries in October. While the state has had a legal recreational program since 2020, it confusingly did not allow for retail sales, just possession, consumption, and home cultivation. That changed in October when the state government amended the law to allow recreational cannabis retailers. The state launched with just four licensed businesses but quickly grew to 25 dispensaries before the end of the year, and more are expected to come in 2023.
California
California moved toward interstate commerce. A major barrier to doing business in the cannabis industry is the federal prohibition on the plant, meaning interstate commerce is illegal. In September, the governor of California signed into law a bill that would allow California companies to do business with cannabis companies in other states. 
The law has several prerequisites, including federal legalization and/or the US Department of Justice issues a memorandum allowing interstate transfer of the plant, among others. It doesn't solve the problem with a magic wand, but it is the first time we've seen a recreational state take action toward interstate commerce.
Rhode Island
Rhode Island opened dispensaries. It took the state 16 years to legalize recreational cannabis but only seven months to get five dispensaries open to the public. More are expected to come online throughout 2023.
Biden Pardons Simple Marijuana Convictions
While cannabis legalization/ rescheduling/ descheduling didn't happen in 2022, there was an unexpected moment of hope. President Biden issued 6,500 pardons of simple federal convictions, wiping the slate clean for thousands of Americans.
This move was controversial in the industry, with many feeling he didn't go far enough. However, it still marked something meaningful. The first time the President, the highest office in the US. He has made any positive movement or statement regarding cannabis. It did not release people from jail, but it did shift the conversation at a federal level, something that hasn't happened in decades.
He also encouraged federal offices such as the Department of Health and Human Services to examine the impact of cannabis, a move many hope will lead to cannabis being moved out of the schedule 1 classification.
Navigating the Ups and Downs of the Safe Banking Act in 2022
The SAFE Act made headlines throughout the year, igniting hope in many people that we would see changes around cannabis at the federal level, including the ability to bank safely. But this ultimately turned out to be a disappointment when it failed to get through the Senate for a third time in December.
The SAFE Banking Act had bi-partisan support when it was added to a larger government spending bill, but ultimately it just couldn't get through. This act is only necessary while cannabis remains federally illegal. Still, since there is not likely to be a change in the designation any time soon, the SAFE Act would encourage banks and credit unions to extend banking services to cannabis companies.  
Its failure for a third time is a dizzying disappointment, especially after it garnered so much press throughout 2022. The failure sent cannabis stocks tumbling, a rough end to a year that was no exception to the changing economic market.
Cannabis veterans are not strangers to this type of disappointment, but that doesn't stop it from hurting. Despite this setback, 2022 was a year of growth and expansion. Times are uncertain heading into 2023, but this industry is full of passionate and resilient people committed to the plant. 
Protecting your cannabis company can seem confusing; however, we're a full-service insurance brokerage. We work with carriers worldwide to offer you the best coverage possible. We're here to help! Please reach out to us today by emailing [email protected] or calling 646-854-1093. For a customized letter of commitment or learning more about your cannabis insurance options.