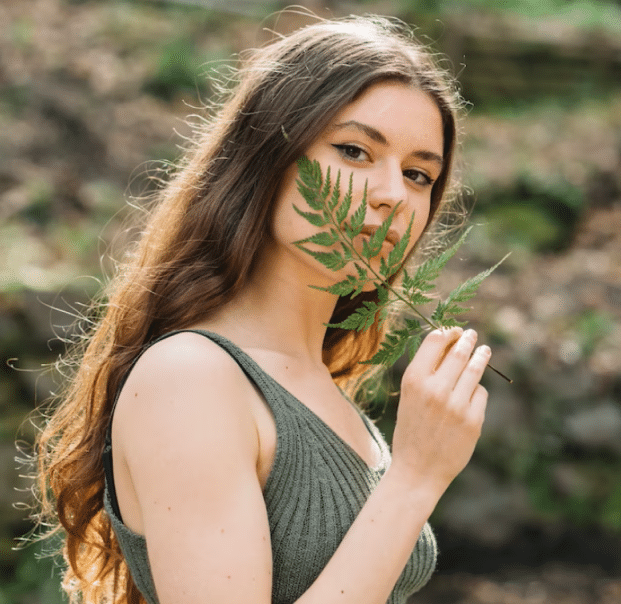 Celebrating Women in Cannabis
Women in cannabis have been instrumental in spurring the industry forward. Let's celebrate their victories (which are ours, too) and discuss why so few of them stick around.
It's no secret that the cannabis industry tends to lean male. Several studies have been published highlighting this disparity and how, although the cannabis industry started more equitable, women in cannabis have actually been leaving the industry.
That's not a trend we want to see. At AlphaRoot, we celebrate, support, and uplift women in cannabis — not just because they're women but because diverse people and thought makes the industry better, stronger, and more resilient.
The Notable Impact Women Have Made in Cannabis
Before we explore why women in cannabis are facing such challenges, let's start with something positive; highlighting trailblazing women in the cannabis space who impact this industry and their communities.
Wanda James – Simply Pure
Wanda was the first Black woman in the US to own a dispensary when she opened Simply Pure with her husband in Colorado in 2009. She was named one of the 50 Most Influential Women in Cannabis by Cannabis Business Executive and issued a lifetime achievement award at the Cannabis Business Awards. High Times Magazine named her one of the 100 Most Influential People in Cannabis in 2018, and MJ Biz Daily inaugurated her into the Cannabis Hall of Fame in 2019. She also currently serves as the CU Regent – Elect.
Jessica Gonzales, Esq
Jessica is a New Jersey-based cannabis attorney, adjunct professor, and policy advocate. She has been recognized as an influential woman in cannabis by High Times, Marijuana Venture Magazine, Cannabis Now, and the National Law Journal, among others. Her work with NJ CAN 2020 was instrumental in getting recreational cannabis legalized in New Jersey.
Gia Morón– Women Grow
Gia is the President of Women Grow, an organization that connects, empowers, inspires, and educates women in cannabis. Women Grow fills the need for women to have a strong cannabis network, find mentors, and receive support. The organization hosts networking events on the first Thursday of each month. Gia is also the founder and CEO of GVM Communications, a public relations firm owned and led by women.
Jane West – Jane West
Jane is a cannabis activist, the co-founder of Women Grow, and an entrepreneur in the cannabis industry. She has founded several companies and is the CEO of her self-titled organization, Jane West, a lifestyle business that makes lux cannabis accessories for the sophisticated cannabis consumer. She has been recognized by mainstream publications like Inc. and InStyle.
Rosie Mattio – MATTIO Communications
Rosie is the founder and CEO of MATTIO Communications. Opened in 2004, her firm has been named the top cannabis public relations firm by the Greenmarket Report and serves notable industry names like Headset, Trulieve, Curaleaf, and Green Thumb Industries. She has been recognized by Marijuana Ventures, High Times, and Forbes as an innovative woman in cannabis.
Barriers Against Women Entering the Cannabis Industry
Several years ago, women held executive positions in cannabis at a rate that outpaced all other industries – 36%. But since then, that number has dropped.
Even though companies with women in leadership roles are more profitable and produce more revenue, culture often takes over in male-dominated companies, making it challenging for women to break in. A report from the Arcview Group listed tokenism, lack of mentorship, and harassment as several of the main reasons women were leaving executive positions.
A 2022 Women in Cannabis study polled over 1,500 women, and respondents listed similar problems. The top challenges they faced were sexism, harassment, bullying, lack of support, lack of benefits, difficulty obtaining funding, low pay, shame, and stigma. Astoundingly, 64% also reported being shamed for working in the cannabis industry — talk about a lack of support!
Another big barrier that women entering this industry face is negative stereotypes. The classic image of the 20th-century stoner was a man dressed in tie-dye, and these types of media images can lead to assumptions that women are inherently less knowledgeable about the plant and the culture.
Additionally, women who speak up can be labeled as "aggressive," which has a negative connotation, rather than "assertive," which is a leadership quality. Women face the choice of getting negative blow-black for speaking up or being ignored if they don't.
Why Women Are Often Underrepresented in Cannabis
These barriers make it challenging for women to break into cannabis and succeed in this industry. By 2021, the percentage of women who held executive positions was down to 22.1%, a 39% decrease. Things are going in the wrong direction.
Cannabis has a "bro-culture" (in business, not the plant itself). Bro-culture tends to go hand in hand with hustle culture, where employees are looked down upon for not working late or leaving to be with kids. Networking opportunities may be challenging for working mothers to make or center around stereotypical "bro" activities like drinking beer and playing golf. Bro-culture can create hostile work environments for women and minorities alike. If a company is focused on growth at all costs, neglecting social equity and company culture, it's not the men who will be pushed out — it's women.
The problem is a vicious cycle; there are fewer and fewer women in executive roles to push for cultural changes. The more women that leave the industry, the fewer women there are to promote to leadership roles. As a result, women hired may face discrimination, harassment, or a lack of opportunities that drive them to leave.
How AlphaRoot Supports Women in Cannabis
At AlphaRoot, we know that supporting women doesn't have to be complicated — it starts with simply uplifting their voices. We've featured several incredible industry leaders on our podcast, Roots to Risk, and it's just one way we're working to make the cannabis industry a more equitable place for women.
Kristina Lopez Adduci
Kristina is the founder and CEO of cannabis accessories brand House of Puff, which creates fashionable consumption devices perfect for the stylish stoner and explores the power of art as a vehicle for social change. In this episode, she talks about opening the cannabis market to women, making consumption chic and inclusive, and using her voice to advocate for more fundraising.
Courtney Caron
Courtney founded Adament Law Group, a law office specializing in cannabis compliance and regulations. She is also the co-owner of a cannabis retail store and a consumption lounge in California. In this episode, she talks about navigating the challenges of the California market and debunks some myths about opening a dispensary.
Kim Dudine
Kim is the director of Trailblazers, a community of cannabis (and psychedelic) business leaders, where she runs the strategic side of the organization as well as the wellness program. In this episode, she talks about trends within the cannabis industry and the current climate of legalization.
_
Protecting your cannabis company can seem confusing; however, we're a full-service insurance brokerage working with carriers worldwide to offer you the best coverage possible. We're here to help! Please reach out to us today by emailing [email protected] or calling 646-854-1093 for a customized letter of commitment or learning more about your cannabis insurance options.