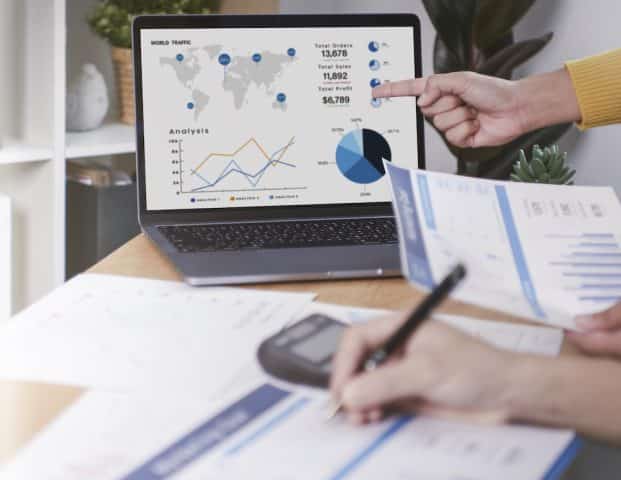 Cannabis Professional Liability Insurance Guide
Only professional liability insurance focuses solely on financial loss instead of bodily injury or property damage. Let's talk about why this matters for fast-growing cannabis companies.
Let's look in detail at professional liability insurance for cannabis companies. Here's why. General liability and professional liability insurance protect companies from third-party liability allegations. However, only professional liability insurance focuses solely on financial loss instead of bodily injury or property damage, as general liability does. 
Plus, with the ever-changing regulatory landscape, cannabis companies face new and emerging liability risks. This post guides you through the liability risks your cannabis company might face and how to mitigate those exposures. Let's dive in.
Professional Liability Risks Cannabis Companies Face 
Cannabis companies that provide services or products to their customers face professional liability risks, mainly lawsuits claiming negligence. Regardless of how meticulously you operate your company or how flawlessly your company typically performs its services, humans still run the show — but humans make mistakes. In fact, human errors account for much past litigation. Plenty of other reasons also exist, of course.
For example, if your company offers a digital service or SaaS solution, your customers rely on that service to function correctly. Suppose a cloud outage occurred, such as the disastrous AWS outage, and customers can't perform their own personal or professional functions due to your service's downtime. Customers might lose money and blame you for the lost income. Often, these situations result in costly liability lawsuits, with your company named in the claim. 
That said, there are many other reasons why cannabis companies face liability lawsuits. Licensing, regulatory, or other government agencies might accuse your business or professional misconduct. Also, personal injury claims, including slander or libel, are common professional liability risks that cannabis companies must navigate.
What Is Professional Liability Insurance? 
Also known as errors and omissions (E&O) or "malpractice" insurance, professional liability covers companies in third-party or client lawsuits alleging substandard work or service. This coverage protects cannabis companies against claims of negligence. Additionally, professional liability is typically a claims-made policy, only covering allegations made during the policy period.
Human errors or oversights, missed deadlines, budget overruns, etc., often result in costly lawsuits. Professional liability or E&O insurance responds to these situations. Professional liability covers third-party financial loss arising from two factors:
An insured's act, error, or omission, during the performance of client services

The insured's product or service's inferior performance
It's easy to see why this policy is also referred to as malpractice insurance, especially in the medical and legal industries. Nevertheless, E&O insurance covers plenty of verticals within the cannabis industry. 
Who Needs It? 
Professional liability insurance is designed to cover companies if a third party claims financial damage because of their product or service. As a result, many SaaS cannabis companies rely heavily on this insurance product, often combining E&O coverage with cyber liability. Plus, many company types benefit from this coverage, including:
Cultivation

Manufacturing and extraction

Lab testing

Delivery

Distribution

Financial services

Investment funds

Brands

Dispensaries
What Does Cannabis Professional Liability Cover? 
Essentially, if you claim that your product or service will perform in a way that would be expected based on industry standards and your customer decides that claim was unfounded, errors & omissions insurance would step in to protect you from the lawsuit. The policy does this by paying your defense costs as well as settlements and judgments against your company; it's malpractice insurance.
What It Typically DOES NOT Cover
Bodily injury or property damage

Products liability

Criminal prosecution

Securities violations

Pollution

Employee benefits and ERISA violations

Harassment, discrimination, and workplace tort

Violation of privacy laws
How Much Does It Cost?
More often than not, the premium is a function of company revenue. Changes in revenue will often be the driving factor for increasing or decreasing costs on renewal.
How carriers determine premium depends entirely on the industry, for example:
Tech E&O policies may look at revenue in conjunction with monthly average users. 

Allied health/malpractice premiums will be guided by the number of covered care providers.

A tour guide's E&O policy may be rated on "hours": hours per tour x number of customers per tour x number of tours per year.
It isn't easy to give an estimated premium as many variables come into play. Other factors also include:
Location

Claims history

Policy limits

Endorsements

Deductible

Exposures

Company practices
---
Protecting your cannabis company can seem confusing; however, we're a full-service insurance brokerage working with carriers worldwide to offer you the best coverage possible. We're here to help! Please reach out to us today by emailing [email protected] or calling 646-854-1093 for a customized letter of commitment or learning more about your cannabis insurance options.