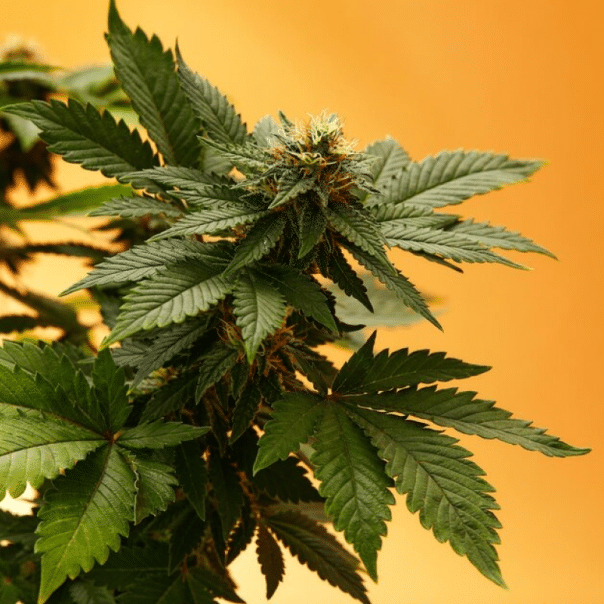 Cannabis Product Recalls: What Really Happens?
Product recalls can ruin a company's reputation and future, including cannabis product recalls — but product recall insurance can help. Here's how it all unfolds.
Product recalls are the things nightmares are made for business owners. But despite best efforts, product recalls can and do happen. And when they do, how your company handles it can make a big difference on the road to financial and reputational recovery. Let's discuss cannabis product recalls and the insurance designed for these situations: product recall insurance.
Understanding Product Recalls in the Cannabis Industry
Cannabis product recalls are complex issues that several factors can cause. A product may be contaminated and need to be taken off the shelves for consumer safety, but there are other reasons cannabis products get recalled. Issues with packaging compliance can cause products to be recalled, as can mislabeled packages and claims of false advertising.
There are two types of product recalls: voluntary and mandatory.
A voluntary recall can be issued by a regulatory agency issued by a company once they are made aware of an issue, such as noncompliance with packaging, as was the case with one Michigan-based brand. Voluntary issues can cause PR problems but are generally considered a best practice in safeguarding a company against sticky legal situations. And despite the name, voluntary recalls are not optional. A voluntary recall is not enjoyable for a company, but quickly rectifying an issue can go a long way toward keeping customer trust.
A mandatory recall is issued by a regulatory agency or US governmental body. These carry a much heavier negative stigma than a voluntary recall.
The Recall Process: What Happens?
Dealing with a recall is a multi-step process. First, there are the initial steps after a discrepancy is noticed. A company may conduct internal testing, hire a third-party lab, or open an investigation to get to the bottom of the scope of the issue. They also must notify regulators.
Then, the formal recall process starts, which is when the public is notified. Unsold products are pulled off shelves, consumers who purchased products must be notified, and a company has to manage the slew of returns. Refunds may also be issued at this phase.
After the public has been notified and the recall process has begun, a company must deal with the influx of faulty products. The company destroys these products, or the consumers throw them out. If an internal investigation hasn't yet been started, it may be here, but there may also be an external investigation by a regulatory body. Companies looking to repair their reputation should also set a course on implementing corrective actions.
The Impact of a Recall on a Cannabis Company
Product recalls have a far-reaching impact on cannabis companies (and truly, any company in any industry.)
First and foremost, recalls can have a massively negative financial impact on a company. A company must incur the cost of the recall and any lost sales due to the recalls or potential fines issued by regulatory bodies.
Secondarily, a product recall can have a lasting reputational impact on a company, devastating a hard-built brand image and shattering consumer trust. There is no quick fix for dealing with the reputational implications of a product recall, especially if it's a mandatory recall due to product safety problems. A company facing this problem has a long road ahead of authenticity, system evaluation, and apologizing.
Finally, cannabis product recalls can also bring legal problems. There is always the potential for lawsuits during a product recall, either by disgruntled consumers or by a regulatory body looking to make an example out of a non-compliant company. Recalls can also increase the regulatory scrutiny a company is under, causing regulatory bodies to keep a much more watchful eye.
Risk Management and Insurance Considerations
Despite a company's best efforts, recalls can still happen. The best thing a company can do to deal with a recall is to have a proactive and comprehensive risk management strategy to deal with issues as they arise.
A risk management plan for a plant-touching company should always include the possibility of a recall and steps for prompt action and minimizing the damage. These steps can consist of a draft of a public statement with action items for the company and consumers, a marketing campaign to alert customers, and having product recall insurance in place to minimize the financial impact of a recall.
Product recall insurance in the cannabis industry typically covers the following expenses in the event of a recall:
Notifying customers of the recall
Withdrawing the recalled product from the market
Disposing of the recalled product
The cost of lost sales
Legal defense
The cost of repairing or replacing damaged property.
Compensation for injured consumers
The specific coverages that are included in a product recall insurance policy will vary depending on the insurer and the policy terms. Some policies also cover the following:
Public relations and marketing expenses to help mitigate the damage to the company's reputation.
Crisis management services to help the company respond to the recall effectively.
Employee assistance programs to help employees cope with the stress of a recall.
It only makes sense for canna-business owners to carefully read the policy before purchasing it to ensure that it covers all potential expenses that could be incurred in the event of a recall.
An unwavering focus on quality control and compliance is the best way to avoid a recall. A company founded on the values of quality and consumer safety is far less likely to face recall problems than one focused entirely on profit.
Case Study: A Real-World Recall
In early June 2023, the Arizona cannabis market made headlines with a multi-product recall.
The Arizona Department of Health Services (ADHS) issued a voluntary recall in mid-June for four products after the products tested positive for salmonella and aspergillus, a bacterium and fungus (respectively) that can cause health issues when consumed. The products were four strains of cannabis flower, including Cap's Frozen Lemon, Twisted Lemonz, Ghost Train Haze, and Cherry Punch. These were pulled from the shelves, and consumers were told to destroy them.
No illnesses were reported due to these products, and by the end of June, the recall had been lifted thanks to additional lab testing that came back negative for salmonella and aspergillus. Arizona allows companies to send products that test positive for contamination to a secondary lab for follow-up testing. If the second test returns negative, the products can be sent to the third lab, where another negative report would stand to confirm no contamination, which happened here.
Navigating Recalls with Confidence
The biggest problem with cannabis product recalls is how detrimental they are to consumer trust. Recalls can cause customer trust in a brand to plummet, especially if the recall isn't handled well. And once trust is gone, it's hard to get back, which spells long-term problems for a brand and its profitability.
How a recall is handled can go a long way to keeping or restoring customer trust and setting the company up for long-term success. One of the best ways to navigate a recall is by having a risk management strategy in place before anything happens. During a crisis, it is the wrong time to plan for one. A comprehensive risk management plan addresses the possibility of a product recall. It spells out how a company should handle it, including options like public statements, consumer refunds, and product recall insurance.
Ultimately, the best way to avoid the fallout of a product is a company culture built around accountability, responsibility, and consumer safety.
---
Protecting your cannabis company can seem confusing; however, we're a full-service insurance brokerage working with carriers worldwide to offer you the best coverage possible. We're here to help! Please reach out to us today by emailing [email protected] or calling 646-854-1093 for a customized letter of commitment or learning more about your cannabis insurance options.