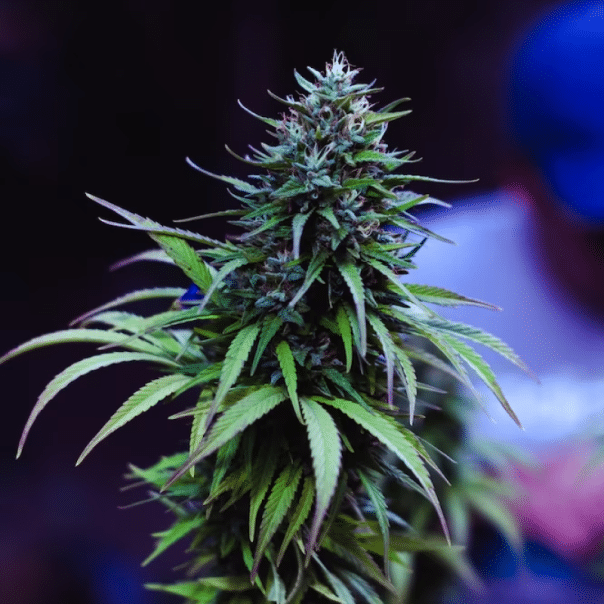 Calls for Moratoriums on New Cannabis Licenses: A Balanced Examination
A cannabis moratorium isn't typically well-received by all; however, they have a specific purpose. Let's review this type of new license prohibition and what it means for the future.
The cannabis industry is growing like a weed. But in any rapidly expanding market, instability lurks. Overgrowth can lead to price compression and profit reduction, which no business owner wants. In some states, a moratorium is being used to regulate this. Is it the right answer?
Backdrop: Reasons for Moratorium Calls
Moratoriums are not easily issued. It takes a number of factors coming together at the right time to put such pressure on the cannabis market that a total prohibition on new licenses is the only thing that can regulate the problem.
Oversupply Concerns
The cannabis industry draws in passionate people from all walks of life. But if everyone enters the market at once, it goes from drought to flood. New businesses need to roll out slowly and sustainably to ensure market stability. Too many new businesses entering the market at once can cause a product oversupply, which leads to price decline, reduction of profit, and can cause companies to go out of business. When existing operators feel the market is becoming oversaturated, they may call for legislation to take action.
Environmental Concerns
Cannabis cultivation is resource-intensive. Commercial growers require large rooms, gallons of water, and lots and lots of electricity. This can cause problems for an already-taxed or out-of-date supply grid. It can also cause bigger issues in states where there are water shortages. Issuing a moratorium on marijuana licenses is one potential way to ensure the industry isn't taking up more than its fair share of resources.
Social Equity Concerns
The cannabis market is a capital-intensive space that often favors people with resources. But the war on drugs had a disproportionate impact on communities of color, where access to capital can be extremely hard to come by. This is compounded when individuals have cannabis-related charges. These people deserve access to the cannabis industry, and sometimes a moratorium is the only way to ensure the market doesn't become oversaturated and unstable before they're able to enter.
Moratoriums Defined: What Are They and Why Are They Implemented?
A moratorium is a temporary prohibition of an activity, and in the cannabis industry, it usually means the suspension of issuing licenses.
Moratoriums are a dramatic step to take, but they're often taken when movement in the industry is too fast. Towns may want more time to understand legalization bills, states may be oversaturated with growers or dispensaries, and in some cases, moratoriums are used as a stopgap to allow regulatory bodies to catch up to their prescribed duties.
Moratoriums are different from license caps, which are a predetermined number of licenses that can be issued.
Potential Benefits of Moratoriums
Market Stability: Too much expansion in an industry can cause price compression due to an oversupply of goods. Issuing a moratorium on new licenses, which halts businesses like a new dispensary from entering the market, gives existing businesses a chance to stabilize and keep prices at a profitable level.
Environmental Conservation: Commercial growing of cannabis is a resource-intensive process. Indoor grows require huge amounts of electricity for grow lights, cooling systems, and water for the young plants. All of this can put a strain on local resources, taxing the energy grid and creating a larger carbon footprint. If an energy grid is out-of-date and overtaxed, it can become a public safety issue. A moratorium keeps new businesses from coming online and taking up even more resources.
Promotion of Social Equity: Legalization of cannabis is a big financial opportunity, and people with the deepest pockets often try to hop to the front of the line. A moratorium on cannabis licenses can help promote social equity by slowing the licensing process and giving existing businesses, including social equity businesses, a chance to stabilize.
Potential Drawbacks of Moratoriums
Stifling Innovation: Limiting new entrants can hinder market innovation. Every entrepreneur brings a fresh perspective to their business, and one dispensary owner may have a totally different approach than another. Moratoriums stifle innovation and creativity by shutting down business ideas.
Job Market Implications: Every time a new business opens, new jobs are created which increases the amount of money moving around in a community. A moratorium stops those new jobs, which can have negative ripple effects on the people in the community where a new business was meant to be.
Consumer Accessibility: Moratoriums keep new businesses from opening, which limits expansion. While a market may be oversaturated, that doesn't necessarily mean the dispensaries are spread out, and people in rural communities and small towns can be left wanting, and having to drive to access their medicines.
Insurance Implications of Moratoriums
Moratoriums affect all aspects of doing business in the cannabis industry, including cannabis insurance.
Cannabis insurance risk is calculated by many factors, including competition and the state of the market. Since the industry changes on a state-by-state level, a newly implemented moratorium can change the risk profile of businesses in the cannabis industry. Changing policy at a state level can be confusing to navigate, and necessitate an insurance partner who is familiar with the cannabis industry. The full impact of a moratorium can't be known until after it's been issued, so canna-businesses need to be ready to weather the storm before it arrives.
Case Studies: States That Implemented Moratoriums
Moratoriums are not uncommon in cannabis. In 2022, several states issued moratoriums for various reasons, including Colorado, Michigan, Oklahoma, and Oregon.
Oregon Issues Total Cannabis License Moratorium
Oregon issued a controversial license moratorium in 2022. In April, the Oregon Liquor and Cannabis Commission (OLCC) announced they would cease issuing any new licenses for the cannabis supply chain after the market experienced an unsustainable influx of growth. The moratorium will last until March 31, 2024 and made inactive any applications submitted after January 1, 2022. The OLCC committed to returning all application fees for those affected but the decision was met with frustration by potential applicants (and support from current license holders.)
At the time, Oregon had the highest rate of dispensaries per capita of any market on the West Coast. But whether this moratorium will help sales remains to be seen — sales in May 2023 were still down 3.9% from 2022.
Oklahoma Builds Moratorium into Medical Marijuana Licenses Legalization
Moratoriums aren't just for recreational sales. In Oklahoma, the moratorium was built into the medical legalization bill. Legalization passed in May 2022 and by August 26, no further commercial licenses could be issued. The moratorium is meant to help the Oklahoma Medical Marijuana Authority catch up on facility inspections, relieve some pressure on the burdened power grid, and cap a rapidly expanding market before it becomes unstable. The moratorium is slated to last until August 1, 2024, but can end earlier if the OMMA reviews its workload and finds capacity.
A Holistic Look: Different Perspectives on Marijuana License Moratorium
Moratoriums are a contentious, multi-faceted approach to dealing with the complexities of the cannabis market. People with existing licenses and businesses tend to favor them over those still trying to enter the cannabis market. While perhaps an imperfect solution, moratoriums can relieve the pressure on a market that is expanding too rapidly.
There is no checklist to know if a moratorium is the right solution for a given market. As with all things in the cannabis industry, there is no single correct answer, and any solution will have its supporters and opponents. The factors for and against moratoriums are complex, and the decision requires an informed, harm-reduction approach.
---
Protecting your cannabis company can seem confusing; however, we're a full-service insurance brokerage working with carriers worldwide to offer you the best coverage possible. We're here to help! Please reach out to us today by emailing [email protected] or calling 646-854-1093 for a customized letter of commitment or learning more about your cannabis insurance options.