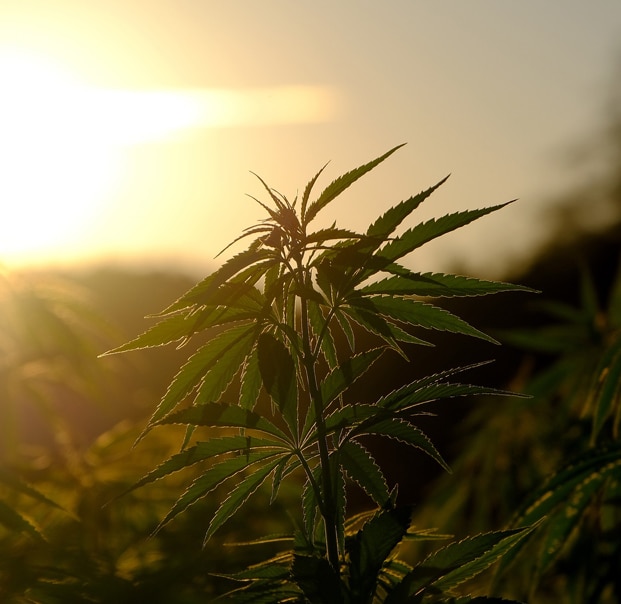 Best Cannabis Blogs to Check Out in 2023
Keeping up with industry news is only one tiny task for canna-business owners. So, we've rounded up the best cannabis blogs and content streams to help keep you informed.
One of the many tasks a cannabis business owner has to balance is staying informed. That depends on your interest and expertise; you may want to track emerging cannabis stocks, stay current on the latest studies, or learn from successful business owners. Anything you want to know, you can find it on a blog. .
Cannabis blogs aren't what they used to be. Today, the internet is full of blogs offering business advice, product reviews, comments on culture, and insights from industry experts. Different blogs offer insights into various topics, like unfolding legislation, changes in the stock market, customer trends, and legacy operators, to name a few.
We've rounded up the best cannabis blogs covering business, finance, education, and culture, so you don't have to search.
Best Cannabis Blogs to Check Out in 2023
Important note: we use the term "blogs" loosely here. The following websites produce content regularly in a variety of formats. But since they're all digitally-based platforms, we're using blogs as a blanket term.
Cannabis Business Blogs
Cannabis Business Executive is a B2B media company focusing exclusively on canna-businesses. From a watch list of publicly traded cannabis companies and whitepapers to aggregating cannabis events and hosting their own virtual events and webcasts, if you're not tapped into CBE, you're missing out.
It's all right there in the name – Cannabis Business Times' mission is to provide timely information that makes it easier for you to make informed decisions in your cannabis business. They do that through informative articles featuring industry leaders, tracking stats across the medical, adult-use, and hemp markets, hosting a podcast, and organizing their own annual conference.
Run by B2B cannabis company Prohibition Partners, Business of Cannabis covers everything you need to know about doing business in the cannabis industry. From changes in advertising regulations and stock shifts to perspectives on the global cannabis market and consumer trends, Business of Cannabis is your one-stop shop for timely reports, insights, analytics, and more.
Cannabis Tech & Finance Blogs
You'll love the Green Market Report if you're a numbers person. This publication focuses exclusively on the financial side of the cannabis and psychedelics industries, tracking revenue in legal markets, profit from well-known companies, real estate reports, portfolios, and more. They also have a few daily newsletters you can sign up for, depending on what information you want front and center in your inbox.
Cannabis & Tech Today is a consumer-focused platform that still holds essential insights for business execs. As a tech platform, they have multiple ways to consume content, whether you prefer a print magazine, a digital newsletter, or a weekly podcast.
Cannabis Entrepreneur Blogs
Minority Cannabis Business Association
The MCBA is the largest trade association in the US dedicated to minority cannabis business owners with the goals of diversifying the cannabis industry and helping passionate entrepreneurs succeed. Their weekly newsletter updates you on their projects, from small business educational series and leadership features to networking opportunities and conference discounts.
Whether you're just starting on your canna-business journey or an established company, you need the insights provided by Ganjaprenuer. The publication regularly interviews business powerhouses, aggregates industry events, features job postings, and has a networking index where you can meet other cannabis business owners.
Cannabis Education Blogs
The Cannigma offers something most other publications don't — expert vetting on every article from pharmacists, scientists, biologists, doctors, researchers, chefs, and other niche experts. Explore the best strains for specific conditions (without browsing a listicle of strain names), get medical questions answered by a pharmacist, take a deep dive into your endocannabinoid system, and so much more. No matter how much you think you know about cannabis, you'll learn something.
The JCR isn't a blog (it's a "multi-disciplinary journal of cannabis research") but it is a necessity for anyone interested in understanding the science of cannabis (which is important for everyone in the industry!) JCR is an open-access, peer-reviewed journal where scientists can submit papers on cannabis research from all angles. It's not just Petri dishes in a lab — it's social, business, legal, and ethical research as well.
Marijuana Moment is written with professionals in mind — along with consumers, policymakers, and activists. The publication covers various cannabis topics, touching on politics, culture, science, and business. The editor, Tom Angell, is also notable because he has been an activist for over 20 years. With their daily newsletter, you don't have to seek out what's happening in marijuana now — it's delivered to you.
Cannabis Culture Blogs
Fat Nugs Magazine is all about the culture behind the plant. The magazine and digital publication offer insights from cannabis lovers, consumers, and entrepreneurs worldwide. While you will find little business advice here, you will find insights, stories, and thought-provoking articles from people who love the plant just as much as you do.
And we can't help but introduce you to AlphaRoot's new podcast, Roots to Risk, where we discover new companies and the people behind them making a lasting impact in cannabis and psychedelics.
_
Staying on top of breaking news and shifting trends is just one of many tasks cannabis business owners must juggle. Protecting your cannabis company can seem confusing; however, we're a full-service insurance brokerage working with carriers worldwide to offer you the best coverage possible. We're here to help! Please reach out to us today by emailing [email protected] or calling 646-854-1093 for a customized letter of commitment or learning more about your cannabis insurance options.