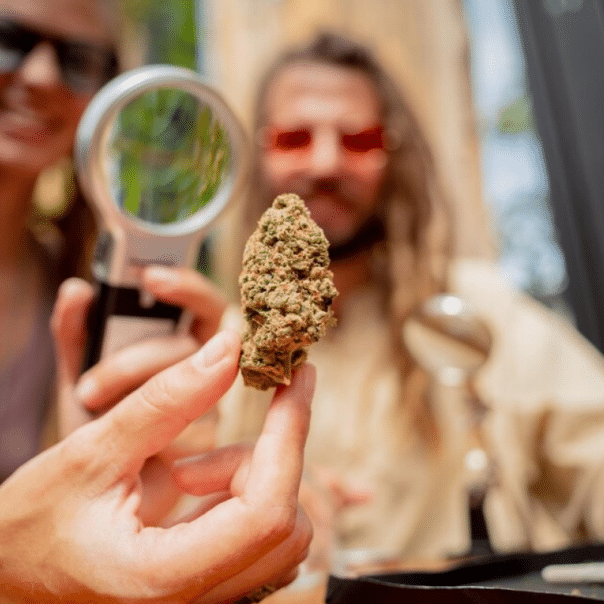 10 Cannabis Business Social Networks You Should Check Out
Social networks built for canna-businesses are a chit-chat corner of the internet. In this digitalized era, you must connect with like-minded cannabis enthusiasts running the cannabis revolution alongside you to stay competitive. The cannabis industry in the states is spread over major cities and business hubs along with quaint counties and small, hardworking towns. Differences […]
Social networks built for canna-businesses are a chit-chat corner of the internet. In this digitalized era, you must connect with like-minded cannabis enthusiasts running the cannabis revolution alongside you to stay competitive.
The cannabis industry in the states is spread over major cities and business hubs along with quaint counties and small, hardworking towns. Differences in mindsets, acceptance, and interests within a canna-preneur's immediate environment often make you feel isolated.
Dedicated cannabis social networks ensure you're not isolated, and we've compiled a list of the best virtual spaces you can join.
Countdown of the Best Canna-Preneur Networks
Cannabis social networks are quite similar to other social media communities. You have the liberty to express yourself, interact with others, and become part of the circle.
However, that also means you won't fit everywhere. So your best bet is sifting through your options and finding the right spot for yourself.
To make it easier, here is a list of ten popular cannabis networking sites, in no particular order:
1. Leafwire
As social networking became big with professionals, it's no surprise the cannabis industry created a LinkedIn of its own. If you're all about business and making big moves, this is your place to be.
You can find investors, cannabis insurance brokers, startup owners, and other experts all under one roof. That opens you to a world of investment opportunities, job listings, and much more centered around the cannabis industry.
2. Weedmaps
Weedmaps is a social networking site with some technical utility, which helps you find information on cannabis dispensaries, brands, and products based on your location. Technically, it is a Tech company and has created an app available on iOS and Android. Ease of use and easy access go hand in hand here.
They also have a thriving community that offers a valuable opportunity to seek first-hand insights for cannabis businesses.
3. GrassCity Forums
GrassCity Forums is perhaps the oldest platform with a big name. It is a cannabis grower-centric website that recently launched its app. Whether you're involved with the cannabis growing businesses or not, their insights are helpful across all business types.
What started as a chatting spot for cannabis cultivators has now turned into an archive of advice, guides, experiences, and other golden information. Market research has never been easier, thanks to the industry growers who keep on giving.
4. WeedLife
WeedLife is a networking space that helps members keep up with the latest drops. Whether it's news, trends, or ideas you'll hear of it at WeedLife first.
It was created in 2013, and it operates as a business-to-consumer space. It's a great place for entrepreneurs who want fresh ideas and innovation-driven discussions. Plus, it allows you to put your business's name out there to the right audience.
5. CannaSOS
With a generous reserve of articles on cannabis strains and other technical information, CannaSOS stands out as a goldmine for cannabis knowledge. You can educate yourself and gain an edge through different Scholarly perspectives, about hundreds of topics revolving around cannabis businesses.
What makes it even better is the opportunity to find friends with common interests and to chit-chat or dive deeper into fruitful discussions.
6. MJInvest
As the name suggests, MJInvest is a dedicated cannabis investor network. It runs as a platform with news, research, education, connections, and much more. For those who are more business-minded and less recreational, this is where you'll find people as driven as you.
The company also runs the McMicro Capital Conference, which is a hotspot for cannabis companies to connect with experts such as analysts, cannabis insurance brokers, investors, etc.
7. Weedable
Weedable is an easygoing spot where everyone is welcomed. It is all about connecting with other canna-enthusiasts and keeping up with the latest drops in the industry.
You don't have to be an expert, investor, or even a business owner to join the platform. If you're passionate about cannabis and how it's changing lives; Weedable is the place for you. You'll find updates on youngster trends, industry progress, and a whole lot more.
8. CannaBuzz
For creative-minded individuals who want to share their experience with cannabis, CannaBuzz is the spot. You can post photos, videos, and even livestream to show or talk about your love for cannabis.
This 420-friendly platform fills the gap that apps like Instagram create through their restrictive community guidelines and scattered audience.
9. 420 Magazine
From a business angle, there's no better way to market yourself than through digital media. With publishers like 420 Magazine, you can put your company's vision and product out in front of the right demographic and grow some buzz.
It's also a great spot to find out more about others who have built their businesses from the ground up. You can also find educational posts, guides, and pretty much everything under the sun about cannabis.
10. MassRoots
Another marketing find, MassRoot, is a community that serves customer-business relationships. It also comes among the first few communities to go public as a cannabis-based focus group.
Currently, they've created an app that operates worldwide. However, the catch is that cannabis must be legal in your country for you to access the app. This limitation may disappoint many potential users, but you can find their presence online through news sources and other platforms.
Bonus: International Cannabis Business Conference (ICBC)
Although it's not a virtual social network, it's still the biggest social networking event you can join. The International Cannabis Business Conference, A.K.A., the world's premier Business-to-Business event, is for cannabis industry knowledge and community building.
Attending their global events gives you access to new perspectives, industry breakthroughs, and some much-needed in-person socialization.
The Bottomline
Social networking works the same way for all businesses. However, in the cannabis industry, they provide guidance, partnerships, and a safe space for budding canna-preneurs to learn.
---
At Alpharoot, we offer specialized cannabis insurance for your business needs and guide you through the ins and outs of the cannabis industry. So, stay ahead of the competition by getting your company insured today!