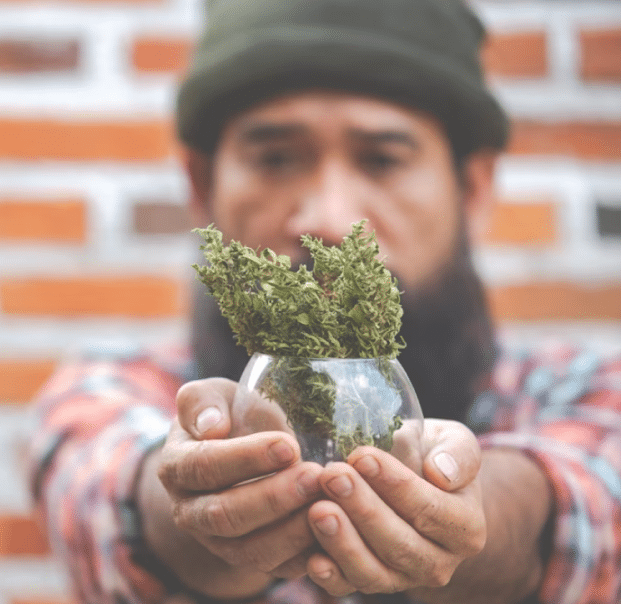 Understanding the "Why Buy Legal New York" Campaign
Let's discuss the "Why Buy Legal New York" Campaign to understand its purpose, and how it benefits the cannabis industry, from consumer to company.
Education is critical in getting a new cannabis market off the ground. Proper consumer education dispels stigmas, highlights scientific facts, and repairs cannabis' much-maligned reputation. It can help canna-curious become first-time consumers and even move legacy customers to the legal market. And that's precisely the aim of New York's new educational campaign, "Why Buy Legal New York."
The Cannabis Timeline in New York
The New York cannabis industry has been working to get off the ground since March 2021, when the MRTA was passed. The first licenses took over a year to be awarded, and only a handful of dispensaries have opened.
The industry is certainly different from what advocates and entrepreneurs hoped it would be by this point, but the state has hit more than a few bumps in the road along the way. Delays in getting regulatory offices up, multiple lawsuits, and a need for more funding for social equity licenses have slowed progress.
Nonetheless, there are currently a dozen dispensaries in New York, all selling products grown, processed, packaged, and tested by New York businesses. Plant lovers in NYC, Albany, Binghamton, Ithaca, and Plattsburgh can shop for various legal, tested products.
Making Sense of the New Cannabis Initiative
The establishment of a new cannabis market can be confusing for consumers. Where they can buy legal product, how to read test results, and how much to consume can all be barriers for new customers. Education is a key piece for success in any emerging market.
For legal markets to thrive, customers must understand the benefits of buying legal products, even when they cost more. The safety of products, the quality of the lab tests, and understanding every piece of the supply chain give consumers peace of mind that legacy products simply can't. But often, consumers need to learn the difference between legal and illicit products and understand the risks they're opening themselves up to.
That's where the Why Buy Legal New York campaign comes in. The digital campaign launched days before 4/20, the perfect time to push customers and potential cannabis consumers toward the regulated dispensaries.
How the Campaign Prepped Consumers for 420
The Why Buy Legal New York campaign had three important points for consumers to understand, whether they were planning to stock up for 4/20 or for the first time.
Promoting public health. Access to safe cannabis is a public health issue, and buying regulated products ensures its safety.
Promoting social equity and community reinvestments. The currently open dispensaries are CAURD licenses, part of New York's efforts to allow those most impacted by the war on drugs to benefit from legal cannabis first. Consumers are supporting community reinvestment and social equity by purchasing products from these dispensaries.
Features licensed cannabis operators extolling the virtues of regulated marijuana businesses and their products. Putting faces to nameless shops creates a human connection for cannabis consumers. People still trust others more than any form of advertising, so hearing about the importance of safety and testing from knowledgeable cannabis professionals drives the point home.
Why New York Supports an Education-First Approach
Education is and has been a key piece of the legalization efforts in New York. Education can change people's minds if they hold biased views against cannabis, and it helps people who have only participated within the legacy market (with unmarked bags of mystery weed, no less) understand the benefits of truly knowing your product.
Education is critical to truly knowing how to use cannabis responsibly and effectively. But the average consumer doesn't want a lecture from state officials about anything, especially not cannabis. So the state aims to educate people in a balanced and considerate way. The campaign is not about driving home the dangers of weed but about the benefits of buying regulated products.
Many plant lovers believe cannabis is harmless, but like all substances, it can and does have side effects. These effects are often dose-dependent, and many consumers unknowingly overserve themselves, especially with potent illicit products. The individuality of the endocannabinoid system also makes it hard to predict how people who have never tried cannabis will react.
Risks also increase as THC potency rises, and high-dose products are prevalent in the illicit market. The increase in cannabinoid hyperemesis syndrome may result from more people trying the plant, but experts also believe it's tied to the rise in product potency. Historically, cannabis plants were CBD dominant, and it's only through careful breeding and genetic experimentation that THC levels have been manipulated to reach their current levels. Cannabis can also impact awareness and speed of decision-making, making tasks like driving potentially dangerous.
All of this is important for the consumer to understand to reduce the chance of the consumer having a bad time. But unfortunately, it doesn't eliminate the risk. And that presents a problem for cannabis businesses.
All of this is important for the consumer to understand to reduce the chance of the consumer having a bad time. But unfortunately, it doesn't eliminate the risk. And that presents a problem for cannabis businesses.
Why Legal Liability Impacts the Cannabis Industry
Cannabis retailers and other businesses in the manufacturing line have a unique legal liability. Companies that had nothing to do with the growing, processing, testing, packaging, or labeling can be held liable for said products causing harm. As a result, regulated cannabis businesses must take legal liability seriously.
It's unfortunate that sometimes people don't react well to a cannabis product, although it's more likely to happen from an untested, unregulated product. But to cope with the fallout and cost, people will often name every business that touched a product, even if it was to sell it. This necessitates having the right cannabis insurance policies to protect your bottom line.
Having the right cannabis insurance policies in place, like product liability, protects your bottom line if a lawsuit is brought against you.
_
Protecting your cannabis company can seem confusing; however, we're a full-service insurance brokerage working with carriers worldwide to offer you the best coverage possible. We're here to help! Please reach out to us today by emailing [email protected] or calling 646-854-1093 for a customized letter of commitment or learning more about your cannabis insurance options.