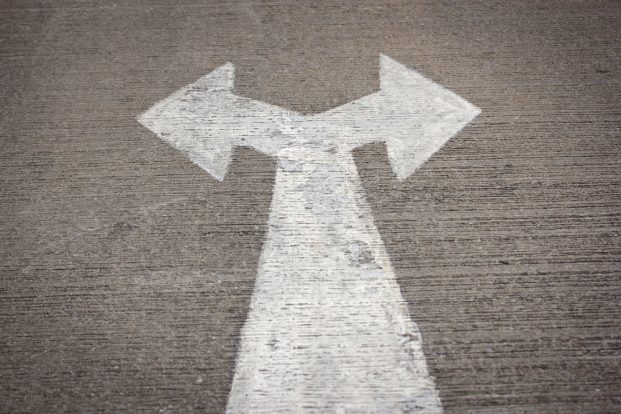 The Difference Between Endorsements and Exclusions
Knowing the scope of your commercial insurance policy is essential. Let's review how endorsements and exclusions can optimize cannabis coverage.
If anything in life (or business) remains the same, it's that things change. You can count on it! Your cannabis business will find its unique rhythm, influenced by the global market, social movements, regulations, and more. Riding these waves takes a customized approach, including tailoring your insurance policies to your specific needs. This post reviews two coverage alterations that you should know to optimize your insurance plans.  
What Are Endorsements?
Also known as a rider or clause, a commercial insurance endorsement enables your cannabis company to change while still offering protection. It's an attached document that becomes part of your insurance policy, altering how your plan works. Endorsements allow you to make various changes without the risk of losing coverage. 
For example, any changes to the boilerplate policy the carrier files with the state regulators is accomplished via endorsements, including:
Changing the business address

Adding a new line of coverage

Excluding coverage for a specific exposure
Why Cannabis Companies Might Need Endorsements
Endorsements can serve as a powerful tool, no matter your cannabis company's development stage (startup, mid-market, late-stage, etc.). As mentioned, transformation is merely part of operating a business. Ideas change, people leave, and the finish line consistently moves (or disappears altogether). Momentum is your friend — even when you need to modify the scope of your business insurance coverage. 
On that note, you're not the only one who requests these alterations. For example, some state law requires specific endorsements. Also, the Insurance Services Office (ISO) frequently dictates commercial insurance endorsements according to its rules and regulations. 
Common Endorsements
There are many different endorsements, and many are policy-specific. Still, the following are several common endorsements we see regularly:
Adding or changing a location

: This endorsement covers any modification to the insured's property, such as extending your office space into the adjacent building or moving your warehouse to a new location. 

Additional insured

: As imagined, this endorsement adds another individual or entity to the policy. Common added insured are consultants, landlords, and contractors. 

Increased limits

: Sometimes, companies need to add endorsements to increase the limits. For example, you'd use an endorsement to extend workers' compensation benefits not covered by state law. Or, you rent the space next to your current office to expand your team's work zone. 

Change in deductible

: This endorsement involves who can change your deductible as well as when and how much it can be changed. 

Editorial / administrative changes

:

Freshly-published policies can include mistypes, misspelling, or missing words. To correct the error, the insurer would add an endorsement. If a policyholder experienced a name change, an endorsement would also amend this.

 
What Are Exclusions?
While endorsements alter the scope of your policy, exclusions narrow the scope of your coverage by excluding specific risks. They modify coverage by restricting what the insuring agreement or coverage grant intends to cover. 
Many insurance policies offer broad coverage. Exclusions carve away at the extensive protection, leaving chiseled and highly specific areas of coverage. This strategy is how insurers manage their risk — by honing in on your company's most blatant exposures. 
Why Cannabis Companies Might Need Exclusions
Although some executives view exclusions as a nuisance because they can reduce coverage, they aren't purposefully auspicious. After carefully examining exclusions, you'll find that some actually expand coverage by including something called a "carveback" — an exception to an exclusion.
For example, an exclusion saying, "we won't pay any claims for breach of contract," could be followed by a carveback that says, "…except for securities contracts." 
Common Exclusions
Each coverage line has its standard exclusions, so it's tricky to list common exclusions for each one. As a result, this post focuses on a handful of general liability exclusions. However, please see our Cannabis D&O Insurance Guide for a more comprehensive list of directors and officers insurance exclusions, including "red flag" exclusions. 
As with many residential property coverage, most commercial policies have exclusions for flooding and earthquakes. Nevertheless, here are some standard general liability exclusions:
Contractual liability

: In many situations, you assume the liability of another party through a contractual agreement. You can't also have bodily injury or property damage coverage in these situations.

Intentional damage

: General liability insurance won't typically provide coverage if you purposefully do something that will lead to a claim. 

Liquor liability

: If your cannabis company also makes, sells, serves, or somehow furnishes alcohol, a general liability policy doesn't typically provide coverage for liquor liability. 

Workers' compensation

: A general liability policy doesn't cover workers who are hurt on the job. Only a workers' compensation policy offers this particular coverage. We cover this policy in-depth in our post,

Workers' Compensation

for Cannabis Companies.

Property damage

: General liability insurance doesn't cover damage to your property, such as a weekend fire or a break-in. However, property insurance does offer this coverage, and you can read about it in our post,

Cannabis Property Insurance

: Get What You Need. 
---
Protecting your cannabis company can seem confusing; however, we're a full-service insurance brokerage working with carriers worldwide to offer you the best coverage possible. We're here to help! Please reach out to us today by emailing [email protected] or calling 646-854-1093 to learn more about your cannabis insurance options.