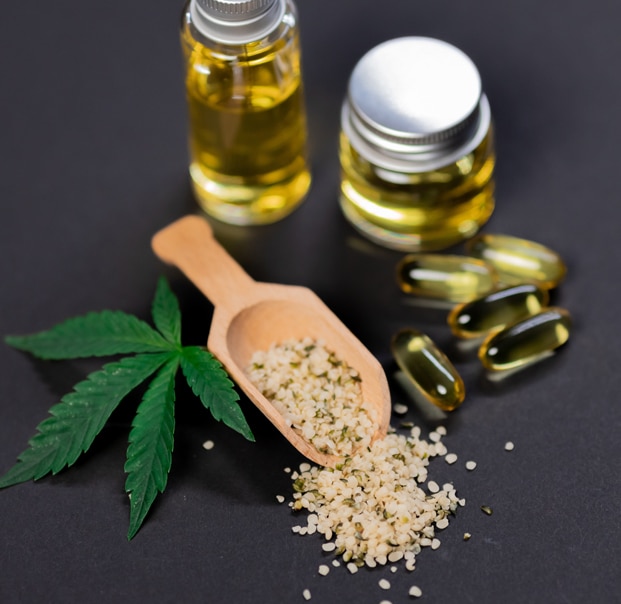 How to Open a Cannabis Dispensary in Michigan
Discover the evolving landscape of cannabis in Michigan. From medical to adult-use, our comprehensive guide unveils the path to opening a successful cannabis dispensary in this promising market.
Michigan may not be a dream state for cannabis entrepreneurs, but with the recent legalization of cannabis recreational use, the opportunities are at an all-time high.
Here's a comprehensive guide regarding everything you must know before opening a cannabis dispensary in Michigan.
Overview of Cannabis in Michigan
Over the years, various states in the US saw a dramatic shift in common perceptions and laws surrounding cannabis growth and consumption. The state allows for medical and adult-use cannabis sales today and has a growing cannabis market.
Note: For some strange reason, Marijuana is spelled "Marihuana" in all legal documents in Michigan, and dispensaries are known to be "provision centers."
History of Cannabis Legalization in Michigan
Michigan legalized medical cannabis in 2008 with the passage of the Michigan Medical Marihuana Act. This program allowed professional caregivers and patients to grow twelve cannabis plants on their properties.
Eight years later, the state expanded this program, allowing residents to set up dispensaries and sell to MMJ patients, i.e., restricted to medical use only.
Soon after, the state legalized adult-use cannabis with the Michigan Regulation and Taxation of Marihuana Act in 2018 after a vote. This legalization made Michigan the 10th US state and the first Midwest state to legalize recreational cannabis usage.
The Act also established a financial framework for marijuana sales, adding a 10% excise tax to Michigan's 6% sales tax. Cannabis sellers started selling to the general public in December 2019 after the legalization took effect in December 2018.
Current State of the Cannabis Market in Michigan
Michigan's marijuana stores made over $200 million till February 2023, showing a promising increment in overall sales. The state closed at $128 million in annual recreational sales in 2022.
Michigan's cannabis market is rapidly growing and is projected to reach $3 billion in sales by 2024. The state currently has over 500 licensed medical and 470 licensed recreational dispensaries; the demand is continuously increasing.
However, the SAFE banking act still hasn't been successfully passed through the Senate, which resists the creation of safe harbors for banks in the Marihuana industry. While the problem isn't specific to Michigan, it restricts businesses from accessing mainstream banking, which is noteworthy.
Social Equity Programs for Cannabis in Michigan
Michigan's social equity program enables cannabis businesses through the participation of people who are disproportionately impacted by the War on Drugs (Marihuana's prohibition and enforcement) in the Marihuana industry.
Types of Dispensary Licenses in Michigan
You can sell both medical and recreational cannabis across Michigan. However, you must apply through the state government for a Medical Marihuana Facilities License through the Department of Licensing and Regulatory Affairs.
There are several types of dispensary licenses for businesses in Michigan. Depending on intended operations and the level of experience you have in the cannabis industry, the following are licenses to consider:
Adult-Use Retailer License
This license allows businesses to sell recreational cannabis to adults 21 years or older. This license allows for the sale of cannabis products and related accessories but may not permit the sale of medical cannabis.
Initial license fee: $15000
Annual renewal fee: $15000
Microbusiness License
This license permits small businesses to cultivate up to 150 cannabis plants, process cannabis into products, and sell those to adults 21 or older.
This license allows for vertical integration, allowing the business to handle every process stage, from cultivation to sale.
Initial license fee: $8300-$18600
Annual renewal fee: $8300-$18600
Designated Consumption Establishment License
This license legalizes businesses that want to provide a space for adults 21 years or older to consume cannabis products on-site.
Initial license fee: $1000
Annual renewal fee: $1000
Event Organizer License
This license allows businesses to host events where cannabis products are consumed on-site.
Initial license fee: $1000
Annual renewal fee: $1000
Other License Types
Marihuana Secure Transporter
Marihuana Safety Compliance Facility
Class A,B,C Marihuana Growers
Note that costs may change depending on the size and location of your business. Plus, some of the communities in Michigan may not allow the selling of cannabis. So, it's best to consult someone with specialized cannabis knowledge before taking any step.
Understanding the Cannabis Market in Michigan
Acquiring a dispensary license in Michigan may be daunting, especially for impatient people, but it's a lucrative opportunity. Let's briefly understand the application process for a dispensary license in Michigan in 2023.
Application Process for a Dispensary License
The application process for a dispensary license requires several steps, and documents are discussed below:
Determine eligibility: Applicants aged 21 or more are eligible. The person must be a Michigan resident or represented by an agent who is.
Prequalification: Before applying for a license, applicants must submit a prequalification application, which includes criminal history, financial information, and other relevant information. The cost for this application is $3000 (non-refundable).
Application: Once qualified, you can apply for the specific license and pay the application fee.
Review and investigation: Michigan Department of Licensing and Regulatory Affairs will review the application and investigate to determine if the applicant meets all legal and regulatory requirements.
Required Documentation for a License
The Marihuana licensing process for dispensaries requires several documents including, but not limited to;
Prequalification Application
License Application
Business document
Facility plans
Financial documents
Timelines for Obtaining a License
The timeline for obtaining a license varies owing to several factors, including;
the type of license,
the completeness of the application,
The volume of applications being processed.
However, LARA aims to process complete applications within 90 business days. Applicants with incomplete applications may still expect longer timelines.
Financing and Business Plan for a Dispensary
Business can only be successful with an effective financing and business plan. Entrepreneurs should invest their time, effort, and money in planning the business thoroughly.
Types of Financing Available
The general types of financing used by startups throughout the country are;
Personal savings/investments
Loans from banks and credit unions
Private loans from investors or friends and family
Business grants
Importance of a Solid Business Plan
You must have a solid business plan to ensure that your business is viable, sustainable, and profitable.
This includes a clear image of the goals and aims you are establishing a business for, your current budget, future financial projections, market research, marketing strategies, in-depth analysis of competitors, and most importantly, an expert team.
Risk Management Plan
An efficient risk management plan can only be obtained from complete market research. You must study the trends in the cannabis industry in Michigan to outline all potential risks and how you can walk your business through those threats.
A risk management plan must also include strategies for managing financial, legal, operational, and regulatory risks. A risk management plan should also include contingency plans against any unforeseen problems.
Market Research and Location for a Dispensary
While the cannabis market in Michigan is booming, the location of your dispensary has a vital role in the success of your business. In December 2022, Michigan recently broke monthly record sales by selling $220 million worth of cannabis.
Some of the current trends in the Michigan cannabis market include:
An increasing focus on sustainability and eco-friendliness
The rise of cannabis delivery services
A shift towards high-quality, premium cannabis products
A growing interest in CBD products and other non-psychoactive cannabinoids
Location Requirements for a Dispensary
Michigan is an "opt-out" state, which means that different districts may deny the presence of provisional centers. Before choosing a location, remember that your chosen area doesn't fall into this category.
Dispensary locations must also meet certain requirements, including zoning and distance requirements. The location must be at least 1,000 feet from schools and other provisional centers. Last, you can only establish a dispensary in a residential area if the municipality permits you.
Insurance Requirements for a Dispensary in Michigan
The Government regulates several businesses to buy specific coverages before they are issued a license or start operating. Common types of insurance that dispensaries may require include:
Different insurance providers charge various premiums for their coverage. Always buy an insurance policy after you understand the coverage limits. Ask questions, check with multiple insurers to compare quotes, and make an informed decision calibrated to your business!
Costs of Opening and Running a Dispensary in Michigan
According to the Michigan Department of Licensing and Regulatory Affairs (LARA), the fee for a standard adult-use marijuana retail license is $25,000, while the fee for a microbusiness license is $8,000.
However, local municipalities can impose additional fees, which can significantly increase the total cost of the license and permit fees.
The total cost of opening a dispensary in Michigan could be between $47,000 and $136,000. This includes real estate, construction, equipment, inventory, marketing, and legal fees.
The ongoing costs for a dispensary in Michigan can include rent or mortgage payments, utilities, payroll, marketing and advertising, inventory, security, and insurance. The average ongoing cost for a marijuana dispensary in Michigan is approximately $48,000 monthly. However, this can vary depending on the size and scope of the business.
Marijuana businesses in Michigan are subject to several taxes and fees, including a 6% sales tax, a 10% excise tax on adult-use sales, and an additional 3% excise tax on adult-use sales distributed to municipalities where the sales occur.
Resources for Potential Entrepreneurs in Michigan
Industry Experts in Michigan
FAQ about Opening a Dispensary
What Are the Qualifications for a Caurd License?
To qualify for a Conditional Adult-Use Retail Dispensary license in Michigan, you must be at least 21 years old, a resident of Michigan for at least two years, and have no felony convictions within the past ten years.
How Much Does It Cost to Open and Run a Dispensary?
The cost of a startup and operational costs in Michigan may vary depending on the size of the provisional center, license type, no. of employees, etc. However, it is generally between $47,000-$136,000.
What Are the Location Requirements for a Dispensary?
In Michigan, your dispensary must be located in a district that allows the selling of cannabis. Plus, a dispensary must be located 1000 feet away from another dispensary or K-12 school. Plus, you can only open a dispensary in residential areas if you have permission from the municipality.
What Types of Insurance Policies Are Required for a Dispensary?
General liability insurance
Product liability insurance with min $100,000 in bodily damage
D&O insurance
Workers' compensation insurance, etc
Can I Apply for a Dispensary License if I Don't Meet the Qualifications for a Caurd License?
Yes, you can still apply for an adult-use retail license for a dispensary if you still need to meet the requirements for a CAURD license.
How Long Does It Take To Obtain a Dispensary License?
The timeline varies majorly based on how complete your license applications are. However, you'll receive an answer from LARA within 90 business days if your application is complete.
What Are the Regulations for Advertising a Dispensary?
Dispensaries in Michigan face strict advertising regulations, including restricting advertising to minors, false or misleading advertising, and advertising promoting overconsumption. The state also requires the advertisements to include a disclaimer that the product is for medical or recreational use only and may be harmful in case of overconsumption.
Can I Have More Than One Dispensary Location?
Yes, a True Party of Interest (TPI) in a CAURD license can own up to three adult-use cannabis retail dispensaries in New York.
Final Thoughts
So, that's all you need to know before opening a dispensary in the rapidly growing Michigan cannabis market.
From understanding the growth outlook to finding the right license type and a profitable location for the dispensary – all factors influence your dispensary's anticipated success.
While you're at it, look for specialized cannabis insurers, attorneys, and other resources helpful for startups to understand the technicalities of the USA's booming cannabis industry. Best of luck with your ventures!
References