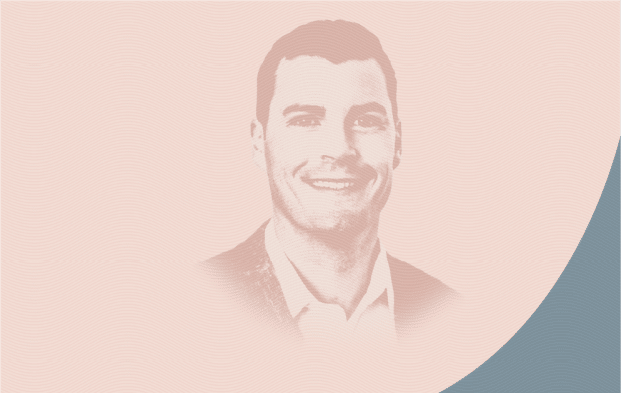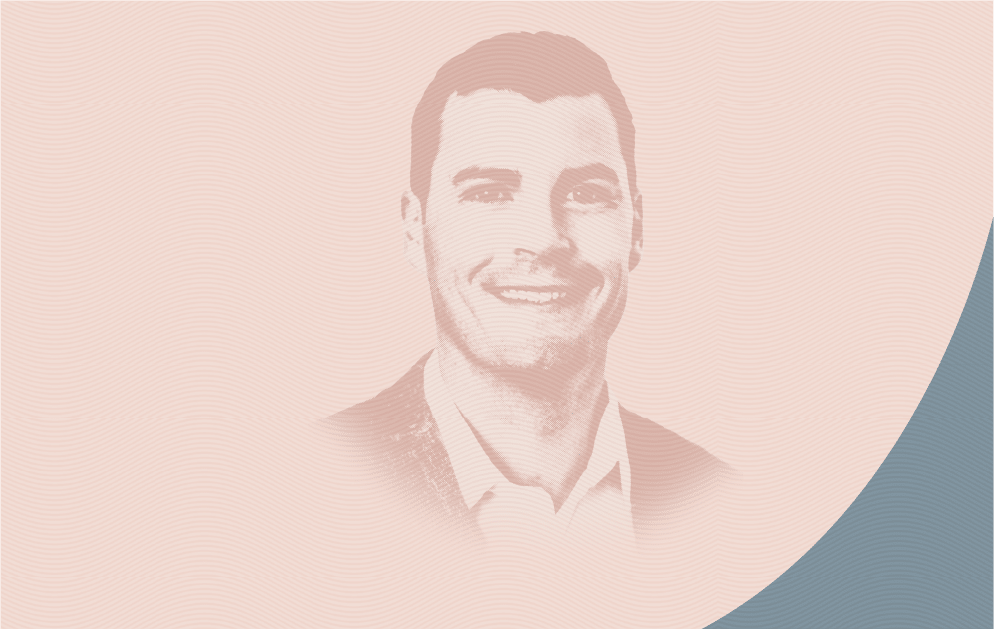 Cultivating Success: Exploring Cannabis Tech and Operation With Chris Violas
Welcome to episode #13 of the Roots to Risk podcast! In this episode, we have a special guest, Chris Violas, the CEO of Blaze, a leading provider of comprehensive software solutions tailored specifically for the cannabis industry.
Blaze's cutting-edge software covers a wide range of essential areas for cannabis businesses, including point-of-sale (POS) systems, inventory management, compliance tracking, customer relationship management (CRM), e-commerce, online ordering, loyalty programs, and data analytics.
With a deep understanding of the unique needs and challenges faced by cannabis dispensaries, delivery services, and related businesses, Blaze is dedicated to empowering these operations. They aim to help businesses effectively manage their day-to-day operations, ensure compliance with regulations, enhance customer experiences, and ultimately drive growth in the rapidly evolving cannabis market.
In this episode, we delve into the ever-evolving cannabis industry, joined by Chris Violas. Together, we explore how Chris successfully navigates the dynamic cannabis landscape, providing valuable insights and strategies for running a thriving cannabis business. We also discuss the importance of forging strategic partnerships within the industry.
Furthermore, Chris shares invaluable advice for thriving in the digital landscape, where we'll uncover the secrets to leveraging technology for success in the cannabis industry. We also dive into the transformative potential of AI and its impact on operations and innovation.
To top it all off, we engage in a fascinating conversation about the opportunities and challenges that lie within emerging cannabis markets. It's an episode packed with knowledge and insights you won't want to miss!
So sit back, relax, and enjoy this enlightening episode as we explore the ever-evolving cannabis industry with Chris Violas, CEO of Blaze.
Transcription:
Eric:
This is the Roots to Risk Podcast hosted by Eric Schneider, alongside Isaac Bach. Roots to Risk brings you insights, the latest stories, and long form discussions about the cannabis industry. You'll hear interviews with industry leaders and their perspective on current and few future trends, how they've built success and what challenges they have faced. Our goal is to facilitate candid conversations and provide informative content for the cannabis community at large. Let's go. What's going on, Abby? How are we feeling today?
Isaac:
Doing good. E you know, it's been a bit busy week for everyone being a Tuesday, but it's, uh, it's all positives. How are you doing?
Eric:
Good, man. Um, no, excited. I mean, you know, closing out q1, uh, I think it's a good start to the year. Um, April's gonna be chaos, uh, with a bunch of events coming up. And speaking of events, uh, someone that we grew a relationship with because I was just like, I see him at every single cannabis event that I've gone to. Uh, you know, Chris Violas, uh, co-founder and c e o of Blaze. Um, Chris is a cannabis and technology veteran over 10 years.
Eric:
Uh, Chris ran a delivery service during Prop two 15 days in California where he realized how big the technology gap was. Uh, this inspired Chris to start blaze and solve the cannabis specific needs in the industry, and, uh, super excited to hear about what they have today and, and also some things on the horizon as it relates to, uh, providing technology to the industry.
Isaac:
No, I'm, uh, I'm excited to talk to Chris. Haven't, I haven't gotten a chance to catch up with him since, uh, you know, Benzing to Chicago, so it's been, it's been a bit for me, but I know you've talked to Chris quite a bit.
Eric:
Yeah. And we got some cool things on the horizon with them, um, in the, in the form of a partnership down the road. And, um, I think I, I just, I really enjoy what they're building in the space and, and also excited to hear about his background. Um, I actually didn't know that, uh, until, uh, until the podcast that he was a previous operator. So excited to, to hear more and, and, uh, let's bring him in. Alright. What's going on, Chris? How we doing? Thanks for joining us today.
Chris:
Yeah, doing well. Very excited to be here. Thank you guys for hosting me. I'm excited to be on, uh, what one of the early episodes for you guys.
Eric:
Totally. I, uh, it's, uh, it's funny, I feel like we, we started our relationship because we were just like, I see you at every single event. Um, and, and, and, you know, hopefully you felt the same way and, uh, and bumped pads and, and here we are today. Um, and no, super excited to have you on. And, you know, just quickly, we'd love to get a better understanding and, and for the viewers, like, you know, blaze the solution, um, the, the different product offerings that you have and, um, you know, what you provide to the industry as well as just your background would be awesome.
Chris:
Yeah, no, totally, totally down to get into it. You're right, Eric. Absolutely. We just kept rubbing elbows at events and, you know, for a lot of people out there, I have a lot of respect for the road warriors that are putting the time in, putting the investment in to get into these new markets and to show their face, you know, on the ground. And I think that, uh, definitely resonates with your entire team and our team just said, these guys are awesome people, and, you know, hey, you know, we've got some cool things in, in the, in the horizon ahead of us. So I'm excited about the partnership Yeah. And, and how this thing's, uh, evolved. But, uh, yeah, for everyone else out there, uh, that's not familiar with Blaze, let me just give you a quick intro on, on Blaze and give you a quick intro on my background.
Chris:
Um, we're a, a, uh, p o s platform for the cannabis industry. We do a lot more than that, but that is our core, uh, core focus. So really focusing on the compliance, the actual day-to-day operations components of inventory management, producing sales, right. Uh, we just acquired an e-commerce company, which we can certainly talk about, but driving e-commerce for your, your, your web traffic as well. All that coming together to provide a great experience, hopefully for the end consumer. So they come back and, you know, these, these operators, these retailers can stay compliant, really understand their business from a, from a, um, analytics perspective and how things are, are trending, um, as well as take action, um, on that.
Chris:
So we, we provide a lot. We're in about 1600 doors across North America, so we see all different types of retailers from small to, you know, the gigantic.
Chris:
Um, so it's really fun to see, uh, the variation, which we can certainly dive into. But, um, yeah, for me, uh, as far as myself, I got started in the campus industry, what about 2010 is really when I started digging in. So it's been a minute for me. Um, and my background is a former dispensary operator. So I started a delivery service at Central Coast of California, um, back in 2011 and sold that in 2015. So I actually had four, almost four years of hands-on experience where Eric, I, Isaac, I was actually driving the vehicle, uh, for the first little bit, as you guys know.
Eric:
I don't, I don't doubt that you were driving the vehicle. I don't doubt that I love,
Chris:
No. So yeah, so that's where, you know, really I would say I got my domain expertise really cut my teeth and really understood that, hey, we're a small, you know, at the time we were a pretty small delivery service, but man, operational needs and just the requirements of that business to operate efficiently and service the customers appropriately is it's immense. We've gotta track the drivers, we've gotta dispatcher, we have to have a great e-commerce experience, right? We have to have customer communications, uh, to make sure that customer's gonna be there when we show up. There's just a lot that goes into it. And that's really what inspired me to start blaze.
Chris:
And, uh, beyond just that direct kinda cannabis experience, you know, I've got, I've worked with some really awesome technology companies, some big ones that some people have heard of Amazon Web Services, and I've really seen some great startup scale appropriately across, uh, their various domains. So excited to kind of bring that technology, that cannabis operations experience. And, you know, you look at the rest of our team at Blaze, about 50% or more of our employees actually have hands on experience in the cannabis industry. So that's, that's pretty unique and I think that speaks to us in solving our, solving our customers problems cuz they were our problems at one point.
Isaac:
That's awesome. Was there one problem in particular that you kind of ran into where like, I need to, I need to figure this out? Or was it kind of more of a holistic issue?
Chris:
It was a cascade event to be honest. Uh, and for me it started with inventory. Just, Hey, well I gotta send a driver out with inventory of inventory at base, right? And I've got another driver on the road, like, how do I know what's even available? What do I need to restock? And that's really what inspired me to kind of dive down this, um, this software business. Um, when I was running my delivery service was just, I just wanna know where my inventory is cuz Eric Isaac, as you guys know, from an insurance perspective, this is money. I look at inventory as dollar signs.
Chris:
That's how I look at it. And so to not be able to track that effectively, um, was the biggest concern Now certainly, uh, Isaac, that, that probes into e-commerce, that probes down to everywhere else. Cause inventory's gotta move and it's gotta be available to consumers. But that was really my main focus at the start of this.
Eric:
What was your, what was your impetus, Chris, you know, working at AWS and, and other technology companies to, to dive into the cannabis industry?
Chris:
Yeah, look, I, you know, I don't talk about this a lot, but when I started my delivery service, I was very closed about it. I wasn't very open. Um, it was really early on, uh, after cannabis, especially on the medical side in the us. Um, and so I kind of, I really liked the wild west nature of it, like the entrepreneurship side of it. But again, just from a, uh, a visibility perspective and kind of that, uh, that, uh, I don't know that that overall, uh, I'm, I'm blanking on the word here, but just that overall kind of vibe that comes with cannabis and the industry not being totally legitimate, really, uh, wanted it, it really pushed me to dive into technology further with these other tech companies cuz I wanted to see what these things at scale really looked at, uh, looked like.
Chris:
So I think looking at that, then having worked there, kind of missing the wild west and seeing that, hey, all these other startups that I was working with at AWS are very structured, very rigid, which is great, but I kind of missed going back and having everything under my control in terms of having that creativity to, to deploy.
Chris:
Um, whether it be different tactics or strategies. Um, I really missed that. So as I saw Prop two 15 and Prop 64 really start coming up, prop 64 was a recreational bill for California that really got me interested. I was like, wow, this is gonna be legitimate. We're moving outta the recreational market now. This is gonna be something that's gonna be mainstream. And that's when I really, uh, tapped, uh, my co-founders and we started the journey back in 2017, really. And then 2018 started to hit the gas on it. So yeah, I hope that kind of gives you a little background on that.
Eric:
Yeah, I always think it's because, you know, cannabis is one of those things. I feel like everybody has a story, right? As to totally why, because it's such a nascent industry, whether it's, uh, an investor that has years at a more traditional bank and now is doing VC in the cannabis space, or you know, someone with technology background. However, I do think that, you know, in this space specifically, and, and you know, let me know if you, you agree or not, but the, the ancillary or service providers, um, can sometimes just get a, a bad stigma, right?
Eric:
Um, but I think that if you really, and this was really the impetus for us starting Alfred too. I remember we were like at an event early on and, and somebody called like one of, uh, one of early sales guys, like a culture vulture. And it was like hilarious. And he was like really jammed up. Um, but it's true, right? Like I feel like there's a lot of ancillary and service providers that just see it as an opportunity and without doing the, the groundwork. Um, and, and really understanding the pain points of these businesses and understanding the industry and the nuances and just trying to sell their solution to an emerging market, which is not gonna get you very far.
Eric:
And, you know, given your background starting as an operator, you know, that seems like it's paying dividends for you guys.
Chris:
Yeah, no, and same story for you guys, right? I mean, un understand your domain that first and foremost, like it's really cool that there's a, uh, you know, the green rush should have says many people have coined it. It's really cool that you can maybe build some software to help that industry, but at the end of the day, if you don't know the actual domain space, you don't really know what you're solving at that, that secondary and ary level, like couple layers deep. It's gonna be really difficult. And I think you, we've seen that from our customer base. At least they trust us cuz we've been in their shoes. We know kind of the, the extra hours that go into, you know, wrapping up at night and closing the doors just to launch the next day.
Chris:
Um, these are things that sure you can think about, but actually having your hands on it, like it's very different and you definitely, that trust comes across not only in the product, but with service.
Chris:
I'm sure you guys see that in the insurance space. I mean, you guys know this stuff so well that it's so clear to call anyone that doesn't really, isn't isn't really real, right? They're kind of posing and don't have the experience to really give that, that advice to set these businesses up for success. I mean, that's really what we're talking about here. We have, I literally look at every customer as if they're my own company, as if they're my own shop. And I think that just comes across, uh, across the entire organization, frankly. It's pretty clear cut to see
Eric:
A hundred percent. And, and yeah, I mean, it, it's just, uh, it's a very interesting space and interesting clientele and, and people, they, they want to know that you, you care about the industry as well and, and propelling it forward. And, um, that's definitely a, an ethos that we take, you know, very seriously and, and being able to help and provide companies scale, right? And, and risk management solutions or, you know, is it POS and software solutions, but really just providing the, the picks and shovels, right, for the industry.
Eric:
Um, and I, I think what's where, where we find, you know, the, the value that we add too, and, and I'm sure it's similar on your end, is like not only addressing the needs where they're at today, but giving them a roadmap of, of what they're gonna need as they continue to grow and scale. Because you've, you've seen that, right? You've had that experience, um, both on the operator side and you know, on the POS side saying, Hey, this is a solution that you'll need today, but what are your goals?
Eric:
What are your expansion plans down the road? And we can help build out, you know, a strategy accordingly. But if you don't really, if you don't have that experience, you don't have the foundation to fall back on. You know what I mean?
Chris:
Exactly. And I think one phrase that we use at Blaze quite a bit, which I think highlights this is, you know, we're not just provider. We wanna be a partner, right? We really wanna understand what the journey is gonna be like, what's the vision here for you, um, as an operator? And that's where we can bring our experience in and say, okay, well look, you really want to own the digital domain. Well cool, here's some strategies to, to really get your e-commerce store popping. And not just attracting new customers, but sending people there to repeat. Well, when you have repeat buyers online, your transaction times go down. It's quicker fulfillment, it's a better experience all around, right?
Chris:
So there's all these things that again, we want to engage on and we don't, we wanna be a partner, right? We just wanna be like, Hey, give us our POS software walkaway.
Chris:
That's not how we work. And I'm sure that's how, um, you guys are kind of running the same, um, same consultative kind of approach to every customer and really digging into the future. So yeah, I think the scale thing is, is real. And we're frankly seeing it now in this environment where, you know, funds are tough right now. You have to do a lot with a little. And that's where, again, our expertise in really float, you know, teasing things out is really shining through for operators. You don't need to buy more technology. No, we can just use it better. So these are things that we've been talking about, and I think, uh, the environment's tough right now for our operators, right?
Chris:
And so any little advantage they can get, um, is huge.
Isaac:
Yeah. Have you guys started implementing any kind of, you know, new packages or new technology on your end to kind of address some of those issues to make it a little bit easier for the operators who are going through, uh, some, some tough times?
Chris:
Yeah, no, that's a great question, Isaac. And I think really the reality is it was the main driver of our, uh, acquisition of timber, right? Um, when you looked at the Blaze Tech stack prior to the acquisition, it was, Hey, well you, you've got us for pos, which is great. We do all these integrations with all these other providers. So hey, here's four e-commerce partners you can go talk to, right? And we did that across a number of domains. And as you start to rack up or look at the tech stack, it adds up really quickly, um, from a cost perspective, right? And our operators famously like to have one throat to choke, is kind of the, the phrase we use here.
Chris:
And so with the, uh, the acquisition, it really allowed us to one, bring best of class e-commerce and, and then bundle it at a, a really reasonable price, frankly.
Chris:
Um, we actually dropped the prices on blaz e-com as we launched it. So these are things that, um, we've been doing just to kind of again, say, Hey, operators, like you can do a lot with the little, and if you bring everything to Blaze, like it's gonna be a lot more cost effective for you in the long run. So that's just one example, um, of us kind of stepping up and providing new solutions. I would say the other is, you know, on, um, looking at the business itself, and we've been using a tool called Blaze Insights, which is our business intelligence tool, and saying, okay, okay, here's the operation today. Yeah, maybe we can increase revenue by 5%, but where can we get operational efficiencies?
Chris:
Can we hold less inventory and maybe look at adjust in time type of inventory, fulfill, um, uh, strategy, right? Let's, let's keep less dollars on the shelves. Um, these are things that we've all also been bringing to market and Frank frequently, um, advancing and updating quite a bit. So all these tools, whether it be e-comm, whether it be insights we're positioning to, you know, get more bang for the buck, um, when it comes to Blaze.
Isaac:
No, that's awesome. And it's great that you guys are, you know, starting to build out the tech stack in terms of, you know, making an all stop one stop shop, um, for all this stuff. Is there, you know, some of those insights, are there things that you've noticed that, um, you know, the companies who might be making it through this time a little bit more successfully are doing, you know, whether it's that inventory management you mentioned, or just other, you know, ways they're going about business that some other folks should probably start to consider?
Chris:
Yeah, no, there's, there's so many different talk tracks. I mean, I can talk about inventory for days, but again, just let's talk about e-commerce, right? Um, when you, all these successful dispensaries that I've seen have a community aspect to it, they do a really good job engaging the local community, so that one, that community keeps coming back, and two, they're bringing their friends with them, right? And so it's all about how do we get that long-term value of a customer and, and, and, and, uh, keep them coming back in. So I think when you look at the digital property space, when I say digital property, I'm just talking about the dispensaries website, right?
Chris:
What are they doing? Is it, is it a unique look and feel? Do they have different content there to actually keep customers coming back? Helpful education tips, things of that nature.
Chris:
Is the inventory accurate? Is the pricing accurate? Is the checkout flow, you know, one click type of checkout flow? These are things that, um, really serious operators are doing and doing extremely well. Um, and they're making it frictionless for the consumers, right? And they're, they're really focusing on the omnichannel experience. So whether you go to Weedmaps as a, as a marketplace, go find the dispensary, they can order seamlessly there. Whether they go to their website seamlessly there. If they're gonna just gonna type in weed into Google, like weed, weed near me, well, they, these operators have done the work to, you know, make sure their STO rankings are up.
Chris:
And so they're the ones that are popping up. These are just little strategies that I've seen across all of our successful operators, especially when it comes to e-comm. They've just been crushing it, whereas others that are running not so, um, not putting the investment in on the digital property or the website end, I mean, it, it shows, right, they're gonna have 10% of their VO volume come from e-comm, whereas some of our operators are pushing 30, 40%, right?
Chris:
And so there's so many more efficiencies to get out of e-commerce, higher aov, or average order, uh, value, right? They tend to order 20% more when it comes to e-commerce, especially if there's a digital payment method attached to it. So all these things are, uh, ways to increase, uh, again, the business, uh, top line revenue, but also the efficiencies underneath. So, um, yeah, I've seen some really cool stuff and some of our really successful operators are starting to push mobile apps now, um, which is pretty interesting from a cost perspective. A lot more cost effective to roll out.
Chris:
Now, I totally get it. Not everyone wants to have a a dispensary app on their phone, but for those, you know, um, for the segment of their audience that they, that this is useful for, these are the return buyers. So to be able to get them to download an app, to be able to send push notifications, which are free, you don't have to be sending some really expensive text messages, go talk to your customer, you can really create some cool engagement, um, uh, through things like the mobile app. So all in all, I'm seeing a lot of good things come out of the digital property space. So again, the websites e-commerce and just how they're viewing their domains there, um, as opposed to, again, kind of that, uh, the old school kind of street team marketing set up that we used to see.
Chris:
So yeah, those are just some things I'm seeing from our end,
Isaac:
From our end. No, that makes sense. And I think, you know, one, just generally generationally, um, you know, people in our somewhat age brackets are, you know, more comfortable ordering things off their phone cuz that's what we've been doing, you know, with their food, cars, whatever at this point. And then also I feel like Covid did kind of push that even faster. Oh. So, um, absolutely.
Chris:
Yeah. And I, I got a question for you guys. I mean, one of the things that I loved when I first met Eric was just how technology focused you guys were. Maybe you guys could talk a little bit more about that, cuz it's, for me at least, it's kind of unheard of that, you know, someone's gonna invest that much into the technology, uh, especially when it comes to insurance. I just haven't seen it. I think, uh, all the successful organizations I've seen obviously have been embracing tech, uh, wholeheartedly. And, uh, that definitely shined for, for Eric and, and, and, uh, Isaac, you here. So maybe talk about that journey for you guys. I'd be curious
Eric:
To, I appreciate the, the plug question, Chris. I appreciate it. I know we discussed it, uh, ahead of the call to plug that about halfway through, so I appreciate No, um, it was actually, so, um, so, so the cool thing when Isaac, you want to, you wanna give the history or what, what we got? We'll kind of tag. Yeah,
Isaac:
I mean, I, I can, I can start it since I, I was, I was first, so
Eric:
That's true. Very true.
Isaac:
Founder Shield, which is technically our founding company. Um, we started back in 2012, um, when our CEO and coo, uh, Benji Markoff and Karl Ebola, um, both had kind of experience in the venture back tech space. And so Benji was responsible for getting insurance for all the Port cos for the VC firm he was at. And he was like, this is absolutely ridiculous. I have to do this all via paper. Like I wanna create an online app that's more, you know, feasible to venture backed startups. So, um, they started the company in 2012, um, basically with that in mind, like, we have to build a tech focused solution so we can make the application process easier, make COI production easier, um, kind of what you guys are doing at Blaze, you know, solve a problem that they're having and make, uh, the insurance buying process, which, uh, let's be honest, no one actually enjoys, uh, a little bit less miserable.
Isaac:
So, um, that's where it started. And then, you know, as Founder Shield continued to grow, um, cannabis became kind of a, a growing demographic of our clients. So, um, when I joined in 2016 and Eric joined, you know, shortly thereafter, um, we both started taking over a lot of that business. So, um, y you can take, you can take it from there, um, since I gave the, the groundwork.
Eric:
Yeah. And I, and I think, um, you know, we were, we were both Isaac and I, you know, producers at Founder Shield and, and saw the, the growth and, and where the trajectory of the industry was going. But we said to ourselves like, we need to, if we wanna really have success in it, and you know, start to build out a division, we gotta just jump two feet in. Um, because not only was it important for us, and, and I'm not sure Chris, it, it may be similar, but our, our suppliers, right? When you look at it, our supply chain is getting quotes for our clients, right?
Eric:
Um, and in order to get that supply chain in order, we have to be appointed with all the different markets that will write this class of business. So it was, it was really important for us not only to build our knowledge base in the cannabis space, but, and build like our network, but also build our relationships on the carrier side to show that when our clients came in the door, we were getting them best in class products.
Eric:
Um, and the, the digital application, um, and iteration, we've actually rolled out an app Alpha root, um, from our founder shield, uh, sister company. And that's been great. Um, you know, I think one thing where it's, it's really powerful is like someone could submit an, uh, insurance application without ever talking to an account executive. Um, but obviously we have a full team of of AEs to help with that process because we want it to be tech enabled, not fully technology based.
Eric:
Um, cuz we feel like insurance is still, you know, one of the more traditional industries where having a representative when you have to file a claim and, and you know, you need someone to go to bat for you, you want to have proper representation. So, um, we, we wanna make sure that we're not fully, um, like a robo broker, but we're, you know, tech enabled leveraging technology to our advantage, um, which helps our quoting process and streamlines that on the backend, which honestly allows us to handle more volume than I would say, uh, more traditional insurance brokers, which allows us to work with early stage operators that, you know, other people may say, I don't have the bandwidth, um, because I'm just focused on my larger clients or renewals, you know, um, the leveraging technology has allowed us to really streamline our processes and service a company that's maybe just getting their first license all the way up to some of the larger operators in the space.
Eric:
And, you know, as you know, Chris getting in early with, with, uh, a lot of companies, you know, you see them grow fairly quickly. So that's been, uh, a real big, a real big value add for us too is, you know, working with those companies early on, being that first strategic partner and helping them grow. Um, so that's, uh, that's really the ethos and, and Isaac will always hold this over my head, but he did get me the interview to Founder Shield and basically got my job and I, I owe everything to him.
Chris:
So that's awesome. Well, hey, we
Eric:
Always hang out.
Chris:
Team teamwork makes the dream work. And I think, you know, it's that teamwork concept and, and finding the best teammates, right? And when I look at the vendor space, like something that at least I look at is, hey, is the the partner that I'm looking for tech enabled? And I think you guys definitely have the leg up on that hands down in this space. And I, I hope we at Blaze definitely represent that as well. I think that's really what's gonna help drive our operators to the next level and the efficiencies. Yeah. And then at the same time do some really cool things. Um, cause I'm frankly really excited about this year. We got four 20 coming up. We've got a lot of great, uh, great activities.
Chris:
We have the New York market as we were talking about before the call, uh, really starting to, to unlock here. So yeah, there's so many great things to look forward to in 2023, but again, it's just how do we do that? Uh, how do we do more with less, right? And I think that's where the technology piece and conversations absolutely gonna be a, a pillar for sure.
Isaac:
Absolutely. Actually, Chris, one thing I wanted to ask you because you know, you guys are on the technology side of things. Um, you know, what have the discussions internally been about, you know, implementing AI to kind of help enhance it even further? I mean, AI is everywhere. You can't go, you know, anywhere on the internet without hearing about check UBT these days. So
Chris:
Great topic. I'm so happy you brought that up. So, um, we are doing a, there's so many ways you can implement that both internally, externally for our customers. So there's a couple things we've been doing. Um, I'm really excited was say Tuesday. Yeah, Thursday and Friday this week. So in a couple days, uh, usually once a quarter, maybe twice a quarter, we do hackathons, which I'm sure you may have heard of this. Uh, it's just an internal, um, you know, two day event where our teams pick up either, you know, some interesting topics that they proposed, maybe their management teams proposed. But I can tell you AI is definitely one of them.
Chris:
And so it's two days free to go work on any problems, you know, obviously with some guidance, um, and deploy some new technologies. So one our, uh, engineering team is getting familiar with the technologies right now.
Chris:
Um, but two, we're also looking at it, how do we deploy the, you know, um, AI internally better, right? Let's look at it at the sales angle. Um, we're looking at creating, uh, customer personas built off of, of ai, right? So hey, we've got kind of the big dispensary MSO chain here. We've got the, the small mom and pop and we've got that five store kind of single operator chain. Well what are the characteristics of them? Let's build a profile and then let's build a campaign right off them. These are things that chat G P T and AI were building for us. We just told them what to do. So we're trying to do, um, we're trying to use it both internally for our own selves and then figure out how do we create, um, some new technology that's really gonna help enable bud tenders really help enable kind of our end consumers, which are the dispensary operators in this case push the needle.
Chris:
So hopefully more to come on that in uh, q3, q4. But I can tell you right now we're definitely playing with a lot of different technology and looking across domains like, you know, inventory optimization, right? Being smart around reordering, um, things like promotions. You know, frankly I was shocked, um, to see the amount of promotions and discounts given last year when we were looking at just 22 in general. I mean, it was insane, right? So let's be smarter with how we're giving discounts away. Let's really give them at the right time. These are things that AI can really help tease us out. Um, so those are just a few domains that, you know, I've got a lot of interest in.
Chris:
Um, but there's so much more applications that it can be used for. So, yeah, I dunno. How are you guys using internally? Is that something you guys have been, uh, doing any kind of tests or, or pilots on?
Isaac:
Yeah, so we're, you know, we definitely have, you know, had conversations and do use check E b t a decent amount. I know between us and Founder Field we're also, um, you know, potentially looking at, you know, doing some testing for a company that's trying to do a more insurance specific type chat G B T. So, um, it's definitely interesting. I mean, I think one of the things that's, uh, a little upsetting is, you know, when you get into the cannabis stuff, SHA G B T does tend to shut down a little bit. But my, my thought would be for bud tenders, I mean, it could make the conversations with customers a lot more digestible, um, and be a good educational tool and kind of dominate down to consumers.
Isaac:
But, um, no, I think if you're not,
Chris:
I was gonna say that's what's so cool about this, this field of ai, I mean chat g PT is one use case. Yeah, there's some, I would agree with you, some upsetting, um, policies being put in place around the content moderation. I, I'm not a huge fan of that, but when you look at AI umbrella, I mean, you can build models like recommendation models pretty easily that don't, that are not adhering to the policies of chat G P T. And that's where we're looking at kind of this, this, this spectrum of AI and ML and where we can infuse it.
Chris:
Cause there's so many easy ways to just get this going. Do you have to be perfect on your recommendations? Absolutely not. But do you learn from them and do they get better over time? Yes. And so that's kind of the, uh, um, the ethos we're taking it. So let's just get it going and we'll continue to kind of use those fine tooth levers and, and get a better time. But, um, yeah, I'm, I'm, I'm really excited about it in the future. And what it can do for us is just how do you leverage it properly, um, is definitely the, the challenge here.
Eric:
Is there anything else on the Blaze side from a technology standpoint or just, um, you know, new markets or anything over the next
Chris:
Yeah, you
Eric:
Know, 12 months that you're excited about?
Chris:
There's so many topics here. So let's just talk about the states and markets. Cause I think that's a good talk track. Like New York obviously is, is top of mind right now just watching how that's progressing. You know, blaze was very, uh, fortunate to launch the very first recreational, um, store out there. Housing works in New York City, which, you know, shout out to Housing Works, they're a fantastic team. But I can tell you we did the very first cannabis delivery, recreational cannabis delivery in New York, uh, last month. So there's a lot more to progress. I mean, these are deliveries on bicycle, like this is getting really fun. This is getting really cool.
Chris:
So I'm really excited to see how New York's gonna, uh, continue to evolve, uh, over time. So that's a market we we're really excited about. We're also excited about New Jersey, obviously, as that continues to, to move.
Chris:
And then frankly, you know, picking our head up into 2024, I'm excited about Florida flipping into recreational use. I mean, that is gonna be a massive, massive boom. So, uh, pretty bullish on those outside of the US I would say really excited about Germany and how that's gonna influence the eu. Um, when it comes to recreational cannabis, we've got a lot of eyes on that right now. I think that's gonna push the, move the needle for, for Europe and frankly hopefully for our, for our business. Um, so those are kinda the markets that I'm really, really interested in. Um, we are trying to get some, some business in Missouri that's a new market for, uh, for recreational use.
Chris:
So, um, any customers out there let us know if we're looking for you, uh, to get going there. But, um, those are kind of the, the markets that I'm really, um, I got my eyes on right now.
Eric:
It's so funny when people think of New York, it's just like New York City, you know what I mean? Like, I I just feel like every time people always think about like New York as a market, um, obviously the city is, is, you know, um, a really interesting, uh, market a as we as we speak now. But, um, I think also too, just like even outside of New York, uh, I'm from Long Island, like, I just think that there's, uh, there's a lot of stuff to be done in New York, which, which is super exciting and interesting about, uh, about Germany and obviously as a a tech provider.
Eric:
Um, you know, and, and correct me if I'm wrong, Chris, you guys are currently operational in Canada as well, right?
Chris:
Yeah, that's correct. Yeah, we've got, uh, we're in eight provinces up in Canada. So we are, uh, we're in a unique position at Blaise where we acquired, um, the Canadian point of sale that we, we leverage up there, um, strictly because when we looked at the buy versus build kind of equation, Canada cannabis and the regulations are very different than the US And so for us, we basically have two different types of tools from a point of sale perspective. We've got a, what we call a US point of sale, which is heavy regulation, heavy volume, um, really complex.
Chris:
And then we've got our Canada point of sale, which is less regulation, very easy to use, very similar to Square in that respect. So depending on how Germany rolls like we, or whatever new market comes online, like we've got an a system that can kinda flex and bend, um, depending on the requirement. So we're really excited about, uh, for Germany and just kind of see how they're gonna deploy this. But, um, you know, Canada definitely has given us some good practice in in new markets.
Eric:
That's awesome. Um, no, and, and that's really all I had, you know, super excited to see what you guys are doing on the, the next 12 months. I'm gonna kick it over to Isaac to lighten it up a little bit and close things out.
Isaac:
Couple, couple non-cannabis questions to finish off. So, uh, you know, what's at the top of the Spotify or Apple, uh, apple Music playlist that gets you going in the morning? I know you have kids, so I might be crying at at this point, but what, what helps ground that out. Yeah,
Chris:
Let's take a look, man. I'm actually, uh, looking right now. Um, obviously, you know, I do love, uh, my Joe Rogan podcast. I'm, I'm obviously on the GRE quite a bit, uh, for my angle. Um, other than that big Chris Stapleton fan, you like country music, so, um, you know, he, he's at the top of the list, Jason Aldine out there. Um, and then, you know, you might find some little Wayne in there as well. So, uh, kind of across the board really, uh, don't discriminate. So, uh, yeah, there's a kinda,
Eric:
I heard, I heard a question. If you hear, if you hear little, what goes after that for rap?
Chris:
Uh, I mean, I always say, I always go with Little Wayne. He's like my, my homie Wayne, right? So, yeah, he's, uh, yeah, it's gotta be,
Isaac:
I I don't think we're young enough for it to be, you know, any of the current pe uh, rappers with l i l in their names. There's like 40 of them now.
Eric:
There's only, there's only one, there's only one low Wayne.
Isaac:
Um, but cool. No, uh, same way a lot of the eclectic music tastes from our, our guests so far. I love it. Um, but next one, you know, if it's a book list that we're starting to build out from, uh, from our guests, you know, what's, uh, what's the one you would, you know, recommend adding, um, that you think everyone should read and look into?
Chris:
Oh man, there's a couple I actually got through recently. Let me pull this up here. Um, I don't wanna get the names wrong. Um, well when you get into a book, and I always forget the name as I'm getting through it, but, uh, the Infinite Game is something that I've been listening to quite a bit. Uh, it's by Simon Sinek and it's really looking at, you know, from a, not cannabis aside, but just the, you know, there's different ways to look at the finite game and the infinite game and how you approach your business, right? Are you setting your business up to survive generations or you trying to look at a finite game or you exit in three to five years, right?
Chris:
These are just general approaches. And um, that book was really eyeopening for me at least, and, and giving perspective to kind of like, where should blaze be in 40, 50 years? I, I'd never think on that time horizon, but what if we were right, just like Steve Jobs was thinking, you know, he wasn't thinking about the iPhone necessarily. He was trying to solve some of the music, um, uh, back when, when the iPod was out and then the iPhone came out of it and it was just the, the, uh, the infinite thinking rather than the finite thinking of trying to drive, you know, short-term kind of, uh, revenue results.
Chris:
So that's a really good book I, I've been digging into recently that like,
Eric:
<laugh>
Chris:
Check it out.
Eric:
Like I'm like, the next day I'm like the, the next week. You know,
Chris:
It's, it's so true. And then, you know,
Eric:
20 years if Isaac, if Isaac can survive me in, uh, in 40 years. So that's, that's impressive. I think
Chris:
It's a it's a good marriage.
Eric:
It is, it is.
Isaac:
That would be a good marriage. Um, <laugh>, but cool. Uh, last one. Um, you know, what would, what would the last meal be? You know, first thing that pops in the head when it comes to that. Yeah,
Chris:
Dude. So I, uh, we, like I said, I'm up at the cabin here. I put them out. So I actually cooked a pretty decent meal last night. Did a little tomahawk steak with, uh, some shrimp, uh, on the, on the barbecue, uh, seared jalapeno, some, uh, some mushrooms. So that was, uh, in a little salad. That was my, that was my dinner last night, which is pretty epic. So, um, it was actually pretty incredible
Eric:
<laugh>. So what would be your last meal? Like if you can only pick one of them,
Chris:
Dude, I don't know. Um, I'd probably go super simple. I'd probably go like, like mom's lasagna or something like that. Just like I can eat that stuff for days. I love it. Never disappoints. I'm sure you can get all fancy with some of the food, but that's probably what I'd go with last meal.
Eric:
Love it.
Chris:
Yeah, yeah, exactly. So, but um, yeah man, uh, really appreciate you guys having me on. Really stoked with what you guys are building. Congrats on the success and looking forward to doing some really cool things later this year with you guys.
Eric:
Absolutely Chris. Um, and, and super excited. We got, uh, some stuff on the horizon as well with, uh, with Blaze and, and Alfred and some collaborations down the road, which are gonna be super exciting. And uh, I'm sure we'll see you on the conference circuit in person soon, Chris.
Chris:
Well, let's go, let's go. Well that's great to see you guys. Isaac, Eric, thank you guys for having me and
Eric:
Uh, man, Chris, have a one you guys
Chris:
Soon.
Eric:
Good. Stop there, Isaac. Um, I thought it was real. I, I loved your question on the, the AI component, his eyes kind of lit up. I think it's gonna be like a critical thing for the industry. Um, it seems like, dude, super
Isaac:
Interesting. It's, it's, it's crazy cuz I feel like you know, right now that's all you see on any, any kind of social media platform is how much AI is gonna start taking over and I think it's gonna impact a lot of things, but Chris kind of made this point, the companies that actually implement it are gonna be completely fine. It's companies that don't implement, those are the kind of employees who are gonna have to worry about cuz it's not gonna really replace, you know, human workers at some point. Cuz the most important thing is the input. So, um, no, I mean he, he definitely did like that question and it'll be cool to see how they implement it moving forward, cuz I know they're on the forward end of, uh, the technology conversations a lot of times.
Eric:
Yeah, and it's, it's interesting to see how much more it, it seems like e-commerce every single year, you know, is increasing and you know, taking away from that more traditional retail, which is, you know, very similar in any other industry, right? It's, you know, how can we create as seamless of a process and as many channels to contact our customers, right? Um, and those that are still doing traditional retail, I still think that there is merit to it.
Eric:
You just have to, like he said, create community, create an experience for your consumer, right? Um, you can't just create convenience anymore, um, because that's just gonna be supplanted by e-comm
Isaac:
A hundred percent. Yeah. And uh, you know, I appreciate the fact that he, uh, he slipped that, you know, predisposed question about us in there, you know, I guess that Venmo hit right before we started recording. Huh?
Eric:
<laugh>
Isaac:
<laugh>.
Eric:
Oh, that's awesome. Yeah, I mean, it's gonna be interesting to see, you know, how we continue to iterate technology as well, Isaac. I think there's a lot of stuff that, that we can continue to do and and enhance our customer experience and, um, I think it's important to always keep an open mind, right? And be willing to change and iterate, you know, depending on what the needs of your client are and the needs of the organization. So
Isaac:
No, a hundred percent, yeah. Uh, knowing how we operate thing and do things on, on our end, I'm sure we'll be implementing that as it, it becomes more readily available. So
Eric:
I don't know about an AI version of myself that might be kind of scary. I don't know if we
Isaac:
Can replicate that. There's just no way you could program all of those issues a computer <laugh>.
Eric:
Oh, there's no doubt. There's too many, too many avenues. Uh, all right man, well this has been an awesome one and, uh, great to get a, a little different perspective and excited for the next one as always.
Isaac:
Absolutely. Yeah. Looking forward to it.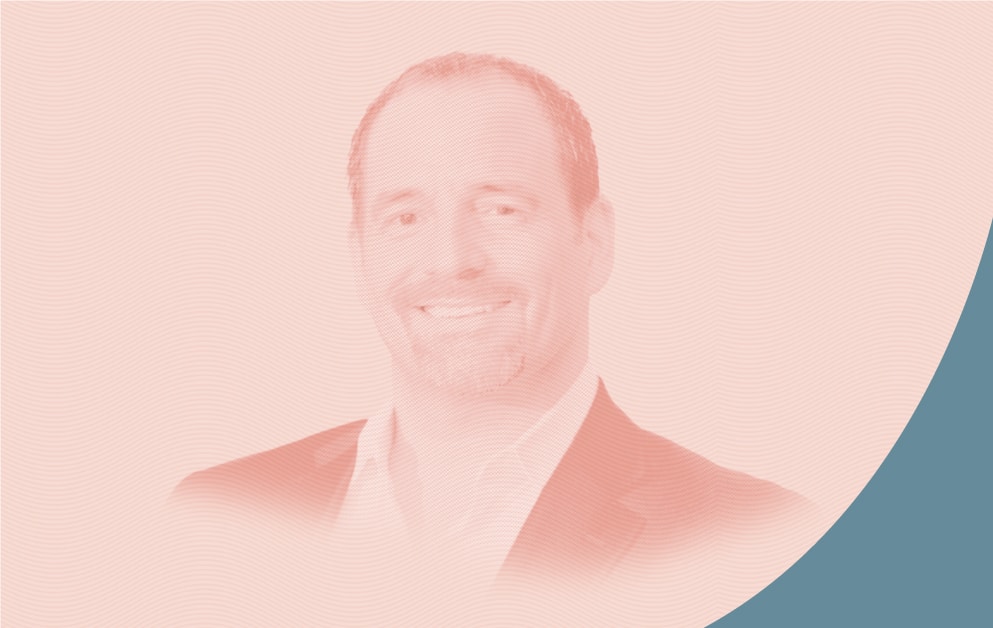 Cannabis Catalysts: Navigating the Path to Federal Reform with Todd Harrison from CB1 Capital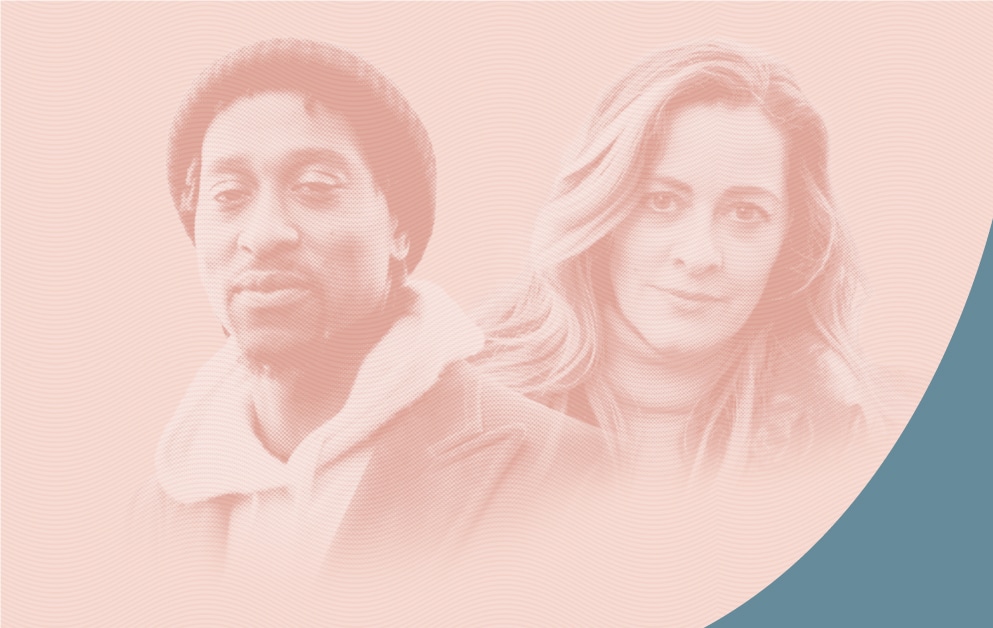 Green Dreams and Challenges: Navigating New York's Cannabis Industry