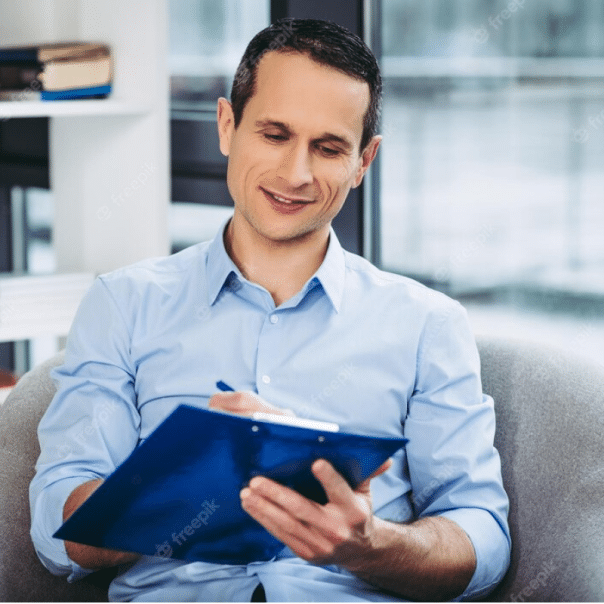 Cannabis Insurance Tips: What Is a Broker of Record (BOR)?
Working with a savvy cannabis insurance broker is key to landing the right policy, so what does a broker or record (BOR) have to do with it? We explain.
Navigating the world of cannabis insurance isn't easy. Deciding which policies you need and understanding limits and premiums can all feel overwhelming for an already busy business owner. But working with the right person can make it easier — namely, a broker of record (BOR). Here's the 10,000-foot view of what a BOR is and how one may be able to help your business.
What is a Broker of Record?
A broker of record is not the same as an insurance broker.
A cannabis insurance broker helps companies with research to create a comprehensive insurance umbrella. This person is paid with a lump sum that is a percentage against your first-year premium, and they also receive a smaller ongoing payment yearly over the length of the policy. However, an insurance broker is not who you call when you need to file a claim.
A broker of record is different — they are the designated person who represents and manages an insurance policy for a company. A BOR is responsible for all communication on the insured's behalf, including reviews, quotes, notices, and negotiating with the insurance company. They can also advise changes to existing policies and file claims. A BOR is paid through a commission from the insurance company itself.
The difference is a broker does the research and then lets you take over. A broker of record is your point person, a middleman between you and your insurance company. They can help reduce expenses associated with policies and use their insurance knowledge and relationships with insurance carriers to help you find the best coverage at the best price.
A BOR has a fiduciary duty to you as the policyholder and must disclose any conflicts of interest and fulfill their legal obligations to you, or they could be on the hook to you as the insured for damages.
The Importance of a Broker of Record for Cannabis Insurance
The cannabis industry is demanding. It requires constant adaptation, navigating lots of red tape, and an understanding that things could change at any time. Between all this and running a business, it's easy to let insurance fall off your radar.
But with a BOR, you don't have to add the task of reviewing your insurance policies regularly, renewing agreements, and understanding policy limits — a BOR takes care of that for you.
The benefits of having a broker of record include someone to:
Continuity and consistency of insurance coverage for your business
Maximizing cost savings through policy management
Negotiate directly with insurance companies as the authorized representative
Streamline communication between the insured and the insurance company
Handle the filing and settling of claims
Provide guidance and support about all things insurance
How to Establish a Broker of Record for Cannabis Insurance
You need a broker of record letter to establish a BOR for your business. This letter designates a broker of record for your business, tells the insurance agency who that persona is, and legally establishes a relationship between you, the broker, and the insurance agency.
It really is as simple as writing a letter. Once it's completed and signed, give it to your broker, who will take care of the rest with the insurance company.
You can establish a new BOR anytime, particularly if you are dissatisfied with your current insurance broker.
Limitations of a BOR Letter
Watch the wording. Your BOR can only access the policies you want them to access. Ensure your BOR letter clearly outlines which portfolios you want them to represent. Once a BOR letter is signed, your relationship with your current broker is terminated.
A BOR letter will not fix previous insurance coverage errors. To do this, your BOR must thoroughly review your account to identify gaps or errors. A complete coverage review should be one of the first tasks a new broker does for you.
How to Select the Right Broker of Record for Your Cannabis Company
You want to avoid switching from an insurance broker you don't like to a BOR who can't meet your needs. It's essential to carefully vet your broker of record before signing the BOR letter.
Ensure your chosen BOR is licensed in the jurisdiction where they're doing business. You want someone with a good reputation and a solid background in the insurance industry. But for cannabis insurance, you also want a broker who has experience navigating the nuances of this industry. Someone starting in cannabis for the first time may miss things an experienced cannabis insurance professional would catch.
Take your time when selecting a BOR. Consider their specialization, ability to meet your needs, and legal considerations. Meet with them first to vet them and explain your expectations regarding communication, cost, and anything else necessary for your business.
---
Protecting your cannabis company can seem confusing; however, we're a full-service insurance brokerage working with carriers worldwide to offer you the best coverage possible. We're here to help! Please reach out to us today by emailing [email protected] or calling 646-854-1093 for a customized letter of commitment or learning more about your cannabis insurance options.