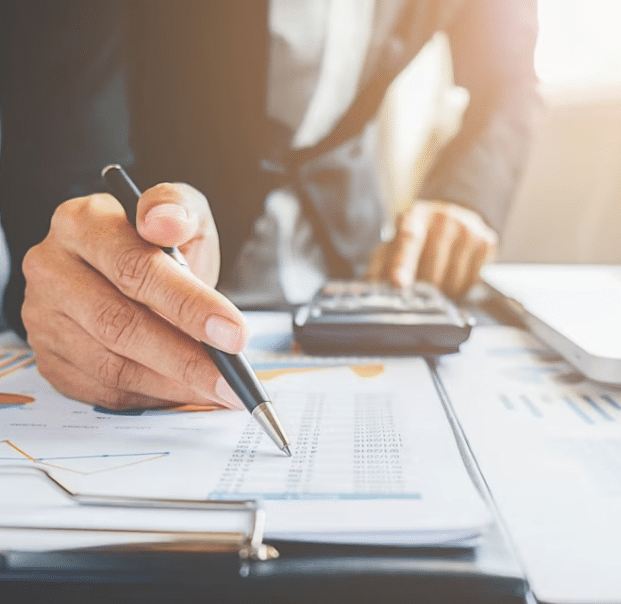 The Paychex Exit Creates Problems for 300+ Cannabis Operators
The Paychex exit was shocking, especially after providing several payroll and HR services to the cannabis industry for roughly 4 years. Here's what we know.
Some days it feels like the cannabis industry can't catch a break. The day that Paychex announced suspending services to the cannabis industry was one of those days. Here's what you need to know about moving forward with payroll and HR services in cannabis.
Understanding the Paychex Exit
Paychex had been providing services to the cannabis industry for roughly four years. Until this year, the New York-based company offered taxpay, automatic payroll tax administration, direct deposit, and time and attendance services. Signs that something was amiss began in January when Paychex announced it would no longer provide taxpay services.
At the end of March, Paychex announced its departure from the cannabis industry in a client memo. Effective May 1, Paychex announced it would suspend all services previously offered for over 300 businesses, effectively exiting the cannabis industry.
The company said it would still offer "manual services" such as signature-ready or net-pay amount checks. But clients will have to pay for these services by check as well. This change affects plant-touching businesses like cultivators, processors, and retail locations, but it also affects plant-adjacent companies.
What It Means for Cannabis Operators
The Paychex exit of the cannabis space is, in short, a major headache. The company was one of the few national firms to offer payroll and HR services in the cannabis industry, and finding a new firm isn't something any busy canna-business owner had planned to put at the top of their to-do list.
Losing Paychex meant cannabis businesses nationwide had to rush to ensure payroll would run without issues, employees would receive their pay, and no existing checks would bounce. On top of the initial tasks to keep business running, canna-businesses also had to plan for switching payroll providers.
Switching payroll providers means stacks of paperwork, processing forms, and keeping a watchful eye on the details to avoid incurring the wrath of an IRS audit. Luckily, Paychex isn't the only company that provides these services. Companies like KayPush, Wuk, Paragon, Panacea Payroll, and Comploy can fill the gap in services left by the Paychex exit.
Speculation About Why Paychex Withdrew
The Paychex exit announcement came just a few weeks after Silicone Valley Bank (SVB) collapsed. The announcement marked the end of a rocky week for the institution and the failure of the largest bank since the 2008 recession. Something as catastrophic as this doesn't happen in a vacuum, and there is a ripple effect to a bank failing.
More than one industry insider has speculated that the failure of SVB may have triggered the Paychex exit. SVB had a reputation as a cannabis-friendly bank, and it was no secret that Paychex used SVB for their cannabis clients. After the bank closed, Paychex may have lost some of its risk tolerance.
The cannabis industry has seen a turbulent few years and is still facing another one. Cannabis is a volatile industry, thanks in part to the stigma of the plant and the outstanding federal prohibition. Paychex also didn't have a significant financial stake in the cannabis industry; it represented a fraction of the company's revenue.
After everything was done, cannabis may have just been one more risk Paychex didn't want. In the evaluation and analysis sections of their risk management plan, cannabis moved from a tolerable risk to an intolerable one in a few short weeks, and the company acted accordingly.
The Importance of Building a Solid Cannabis Ecosystem
It's easy to forget how much stigma still exists against the cannabis industry, especially in business. Issues like payment processing and finding secure banking are a hindrance to growth and may be enough to scare experienced business people away from the industry.
The cannabis industry is underserved. However, this Paychex exit only emphasizes the importance and value of a trusted ecosystem. A cannabis ecosystem is a network of partners cannabis companies form relationships with, from their supply chain to tech companies to growers. Every person in this ecosystem understands the cannabis industry and the value of the plant.
"The Paychex situation proves how important it is to partner with people who are truly invested in the cannabis space, not organizations where cannabis is only a small percentage of their overall revenue," said Eric Schneider, AlphaRoot's Managing Director.
People in the cannabis industry are no strangers to being shut out by mainstream businesses. While it's disheartening to see a backslide in provider options for an industry still growing like a weed, this certainly doesn't spell the end for cannabis businesses in any state — just another setback. Canna-businesses will continue to support and rely on one another to keep moving forward, just as they always have.
Cannabis is not an easy industry, and it's not for everyone. Businesses motivated only by profit may be disappointed, but those inspired by a passion for people and the plant are bound to succeed.
_
Protecting your cannabis company can seem confusing; however, we're a full-service insurance brokerage working with carriers worldwide to offer you the best coverage possible. We're here to help! Please reach out to us today by emailing [email protected] or calling 646-854-1093 for a customized letter of commitment or learning more about your cannabis insurance options.