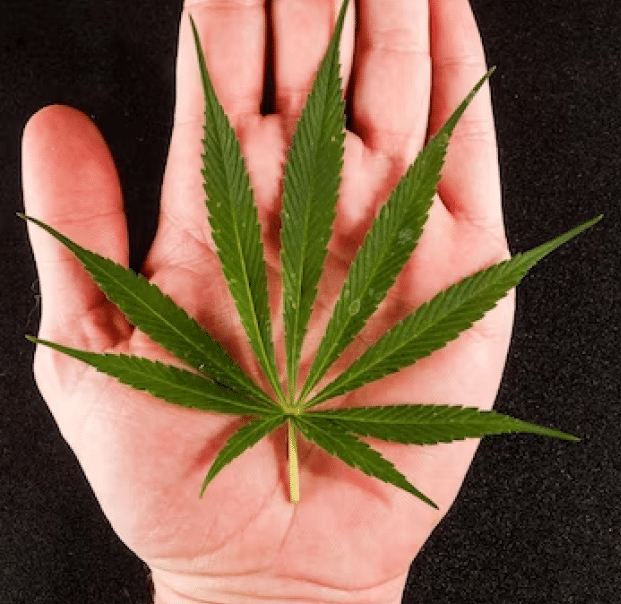 How to Open a Dispensary in Massachusetts
Explore the comprehensive guide on opening a dispensary in Massachusetts. Uncover the key steps, regulations, and insights necessary to navigate the process successfully.
Whether you're an established businessman or an aspiring entrepreneur, it's no secret that cannabis is an attractive market right now.
Since the first recreational sales in 2018, the cannabis industry in Massachusetts has been booming. There is a high demand for marijuana in the Bay State, and opening a dispensary gives you the opportunity to become a player in this growing market.
So read on as we tell you everything you need to know about opening a dispensary in Massachusetts.
Overview of Cannabis in Massachusetts
Cannabis in Massachusetts is legal for recreational and medicinal use, allowing residents of the state to reap all the benefits this drug offers.
Since the legalization of cannabis in 2016, the cannabis industry in Massachusetts has been growing steadily. Massachusetts has laws and regulations that favor the cannabis industry, allowing it to thrive.
History of Cannabis Legalization in Massachusetts
In 2008, the residents of Massachusetts voted to decriminalize the possession of small amounts of cannabis. Possession of less than an ounce of marijuana could only be penalized with fines, and no criminal action would be taken.
Massachusetts legalized medicinal marijuana in 2012, becoming the 18th US state to do so.  63% of voters were in favor of the bill, allowing the state to pass it into law. With the legalisation of cannabis, qualified patients were allowed to carry a maximum of 60 days' worth of marijuana.
Four years later, in 2016, the state of Massachusetts legalized recreational adult-use marijuana. However, drug sales were legalised in 2018, following which retailers could sell cannabis products in the state.
Current State of the Cannabis Market in Massachusetts
The cannabis industry in Massachusetts is growing steadily and has seen a 4% increase in sales from 2021 to 2022.
Since the legalization of sales in 2018, the industry has crossed over $4 billion in sales as of January 2023.  It has also positively impacted the state's economy, creating over 16,000 job opportunities. The industry also paid approximately $250 million in taxes in 2022.
The Massachusetts Cannabis Control Commission regulates the state's cannabis industry and is in charge of issuing licenses and overseeing operations. As of 2023, the State has over 275 legal dispensaries.
Social Equity Programs for Cannabis in Massachusetts
Social Equity Program (SEP)
Massachusetts has a well-established Social Equity Program (SEP) for individuals that were disproportionately impacted by the "War on Drugs." The program offers free statewide training and technical assistance, enabling participants to join the cannabis industry.
The Social Equity Program is an educational program that imparts necessary entrepreneurial, managerial, and working skills to participants to help them apply for a license and run their future cannabis businesses successfully.
Benefits of joining the SEP program include:
Free technical assistance and training by certified vendors
Expedited license application review for participants who maintain 10% business ownership.
Participants of SEP who maintain 50% ownership of their cannabis business gain additional benefits such as:
Reduction of annual license fees
Waived application fees
Waived seed-to-sale Metrc monthly program fees
Exclusive access to Social Consumption and Delivery Licenses
Types of Dispensary Licenses in Massachusetts
Both medical and recreational marijuana can be cultivated and sold in Massachusetts. However, opening a cannabis business requires a license granted only by the state government.
Massachusetts Cannabis Control Commission regulates the licensing of cannabis businesses in the state. 12 different licenses can be issued, depending on the type of marijuana establishment you want to open.
Marijuana Licenses need to be renewed annually for establishments to continue their operations.
Adult-Use Retail Dispensary License in Massachusetts
A marijuana retail license allows an establishment to purchase, repackage, transport, and sell marijuana products from other marijuana establishments to customers.
A retailer has a physical location for their establishment and can sell marijuana to customers that are 21 or older. If a retailer is registered with a Marijuana Treatment Center, they can also sell cannabis products to qualifying patients and caregivers.
Any person or entity with direct or indirect control can only get a maximum of three licenses.
Initial License Application Fee: $1500
Annual License Fee: $10,000
Other License Types for Cannabis in Massachusetts
If you're not interested in opening a retail establishment, here are other types of licenses you can acquire to start your cannabis business.
Medical Marijuana Treatment Center (MTC)
Craft Marijuana Cooperative
Cultivator (indoor or outdoor)
Independent Testing Laboratory
Marijuana Courier
Marijuana Delivery Operator
Marijuana Research Facility
Microbusiness
Product Manufacturer
Standards Laboratory
Transporter
Note: The requirements and restrictions for each type of license vary. It's important to do your research to understand which marijuana establishment license is best for your business.
Understanding the Cannabis Market in Massachusetts
Application Process for a Dispensary License
Opening a cannabis dispensary in Massachusetts requires obtaining a license from the state's Cannabis Control Commission. Businesses must complete several steps before qualifying for a license and commencing operations.
Steps Involved in Obtaining a License
Follow the steps below to obtain your retail license.
Understand the cannabis regulations for your city
Determine the partners and structure of your business
Create a business plan for your dispensary
Secure financing for your business
Hold a community outreach meeting
Register an account with MassCIP
Fill in all three sections of the licensing application
Pay the license application fee
Obtain provisional license
Pay the license fee
Request Post-Provisional License Inspection
Obtain Final License
Commence Operations
Required Documentation for a License
The Massachusetts Cannabis Retail license application has three sections requiring thorough understanding.
Application of Intent
The application of Intent section includes:
Disclosure of  Persons or Entities Having Direct or Indirect Control of business
Disclosure of In-State Interests
Disclosure of Out-of-State Interests
Disclosure of Capital Resources
Note: Applicants for a retail license have no minimum amount of capital resources that they must demonstrate
Bond or Escrow containing enough funds to cover the winding down of the dispensary
Disclosure of  the location of the proposed marijuana retail establishment
Host Community Agreement Certification
Community Outreach Meeting Attestation and Documentation
Plan to Remain Compliant with Local Ordinances
Plan to make a positive impact on people that have been disproportionately harmed by cannabis
Background Check Section
The background check section requires individuals to disclose any criminal or civil action taken against them. Individuals must also disclose any marijuana-related administrative action taken against them, any instances of disciplinary action, and license denial.
Licensees must provide the following authorization forms to obtain a background check:
CORI Acknowledgement Form
Disclosure and Acknowledgment Form
Release Authorization Form
Note: These forms can be found on the cannabis commission's website. Once notarized and approved, these forms should be uploaded back to the application
Management and Operations Profile Section
This section includes information about your cannabis business and its operations.
Business Information
Articles of Organization
Bylaws
Certificates of Good Standing
Business Plan
Liability Insurance Plan
Proposed Timeline
Summary of Operating Plans, Policies, and Procedures
Plan for obtaining marijuana from licensed MEs
Diversity Plan
Timelines for Obtaining a License
The timeline for obtaining a license varies owing to several factors, including;
the type of license,
the completeness of the application,
The volume of applications being processed.
However, the Massachusetts Cannabis Control Commission states that a provisional acceptance and rejection will be given within 90 days of the completion and submission of the application.
Obtaining a final license and commencing operations can take longer, as you must undergo multiple inspections before starting your business.
Financing and Business Plan for a Dispensary
Operating a dispensary can be quite challenging. First, you need a solid financing plan and a comprehensive idea of how you'll manage your cannabis business.
Entrepreneurs planning on opening a dispensary should be well aware of their financing and operating needs and come up with a solid plan beforehand.
Types of Financing Available
Getting adequate financing for your cannabis dispensary is one of the most critical aspects of running your business. However, due to the controversial nature of cannabis, traditional lenders such as banks may be reluctant to offer funding.
Luckily, there are many other options that you can explore to fund your cannabis dispensary. These include:
Private Loans from friends/family
Personal Savings
Cannabis financing investors
Angel investors
Business grants
Importance of a Solid Business Plan
A business plan acts as a roadmap for your business, guiding you on starting, running and growing your cannabis business.
A traditional business plan highlights the key elements of your business, allowing you to set goals and timelines and establish your target market. The following factors are very important to consider while creating your business plan:
A description of your company and your brand
Product Line
Market and competitor analysis
Sales and marketing strategy
Financial projections
Budgets
Management and Organisation of the team
A solid business plan will show investors how serious you are about operating your business, and will encourage them to finance your business.
Moreover, having a comprehensive business roadmap allows you to achieve your business goals and paves the way for long-term success.
Risk Management Plan
Your cannabis business needs an effective risk management plan so that you can be prepared for whatever challenges your company may face. Due to the nature of cannabis, Dispensaries face unique risks such as regulatory compliance, theft, and product liability.
Your risk management plan should be a comprehensive guide that:
Identifies and analyzes potential risks
Evaluates the severity of the risks
Monitors the company's risk exposure
Includes effective risk management strategies to eliminate risks
Market Research and Location for a Dispensary
If you plan on opening a dispensary, conducting market research is essential to understand the trends and competition in Massachusetts' cannabis industry.
Overview of the Massachusetts Market for a Dispensary
Unlike other states, the Massachusetts cannabis control commission has no limit on the number of licensed dispensaries. This has pushed tremendous growth in the state's cannabis industry, which crossed $4 billion at the start of 2023.
However, this has also increased the competition in the industry as the state has over 275 legal dispensaries and over 150 potential applications pending license approval.
Trends and Competition in the Massachusetts Cannabis Industry
The cannabis dispensary market in Massachusetts is extremely competitive. The state has high brand consolidation, and the top 10 brands have almost 67% of the market share in the state.
This high consolidation means new businesses face high competition from these well-established brands. Many of the top dispensaries in the state are also vertically integrated, meaning that they run all stages of operations, from growing to cultivating to testing.
Some of the top cannabis dispensaries in Massachusetts include:
Harbor House Collective
Pure Oasis
Berkshire Roots
Triple M Dispensary
Theory Wellness
Olde World Remedies
Location Requirements for a Dispensary
Finding the perfect location for a dispensary can be challenging. Especially considering the additional requirements given by the state govt.
To open a dispensary in Massachusetts, you must ensure that your dispensary is at least 500 m away from any school, church, or community center. Your location must also be a separate building rather than being part of a strip mall or shopping complex.
Insurance Requirements for a Dispensary
The cannabis industry in Massachusetts is legally required to have certain insurance to operate smoothly.  All insurance, at the very least, should meet the State requirements. However, municipal bodies can redefine these laws to higher requirements if needed.
Types of Policies Required
General Liability Insurance
General liability offers broad protection against some of the most fundamental risks cannabis companies face. This policy covers personal or property damage and bodily injury on business premises.
Licensed commercial cannabis operators in Massachusetts must maintain general liability insurance coverage of at least $1,000,000 for each loss occurrence and an aggregate coverage of $2,000,000.
Product Liability Insurance
Product liability insurance covers defense fees and settlements, and is particularly critical in the cannabis space, as testing and manufacturing aren't regulated at the federal level.
Licensed commercial cannabis operators in Massachusetts must maintain product liability coverage of at least $1,000,000 for each loss occurrence and an aggregate limit of $2,000,000.
Workers' Compensation Insurance
Workers' compensation policy covers medical costs and lost wages when employees sustain work-related injuries, protecting employees while keeping cannabis companies running smoothly.
All employers in Massachusetts must provide workers' compensation. The minimum limits are $100,000 per accident, $500,000 per policy, and $100,000 per employee.
Costs Associated with Insurance
The costs associated with insurance can also vary depending on the:
State-mandated insurance
Business Size
Your coverage limits
Type of insurance you need
No. of legal cannabis licenses you have
Your level of experience
Claims history
Costs of Opening and Running a Dispensary
Opening and running a dispensary has many costs including  license costs and the typical costs associated with business operations, such as startup costs, maintenance costs, and day-to-day operational costs.
License and Permit Fees
Application fee when applying for a license: $1,500
A license fee when approved for a provisional license: $10,000
The annual fee to renew a license: $10,000
General Fees:
| | |
| --- | --- |
| Fee type | Fee |
| Name Change | $1,000 |
| Location Change  | 50% of the applicable license fee |
| Building Structure Change | $1,000 |
| Ownership or Control Change  | $5,000 per entity, per license |
| Ownership or Control,  | $500 per person |
| Architectural Review Request  | $1,500 |
Startup Costs
The total cost of opening a dispensary in Massachusetts could be between $47,000 and $136,000. This includes real estate, construction, equipment, inventory, marketing, and legal fees.
Ongoing Costs
The ongoing costs for a dispensary in Massachusetts can include rent or mortgage payments, utilities, payroll, marketing and advertising, inventory, security, and insurance. The average ongoing cost for a marijuana dispensary in Massachusetts is approximately $48,000 monthly. However, this can vary depending on the size and scope of the business.
Taxes and Fees
Marijuana businesses in Massachusetts are subject to several taxes and fees, including a 6.25% Massachusetts sales tax, a 10.75% excise tax, an optional local tax of up to 3%, and a  community impact fee of up to 3% of total sales.
Resources for Potential Entrepreneurs in Massachusetts
Industry Experts in Massachusetts
FAQ – Opening a Dispensary
How Much Does It Cost to Open and Run a Dispensary?
The cost of a startup and operational costs in Massachusetts may vary depending on the size of the provisional center, license type, no. of employees, etc. However, it is generally between $47,000-$136,000.
What Are the Location Requirements for a Dispensary?
A dispensary must be at least 500 m away from any school, church, or community center. It must also be a separate building rather than part of a strip mall or shopping complex.
What Types of Insurance Policies Are Required for a Dispensary?
General Liability Insurance, Product Liability Insurance, and Workers' Compensation Insurance are required in Massachusetts. Businesses must also have a surety bond equal to the  license fee
How Long Does It Take To Obtain a Dispensary License?
Getting a provisional license can take up to 90 days. However, obtaining the final license can take longer as you must undergo additional inspections before you can commence operations.
What Are the Regulations for Advertising a Dispensary?
Advertisements of cannabis in Massachusetts are allowed. However, dispensaries must ensure that the ads are not misleading and that the ads do not reach or appeal to anyone under the age of 21.
Can I Have More Than One Dispensary Location?
Yes, you can have more than one dispensary location. However, no entity can have more than three marijuana stores in Massachusetts.
Final Thoughts
As an aspiring cannabis entrepreneur, it's imperative to understand the process for opening a marijuana dispensary. By following the application process and creating a comprehensive business plan, you can turn your dreams of opening a dispensary into a reality.