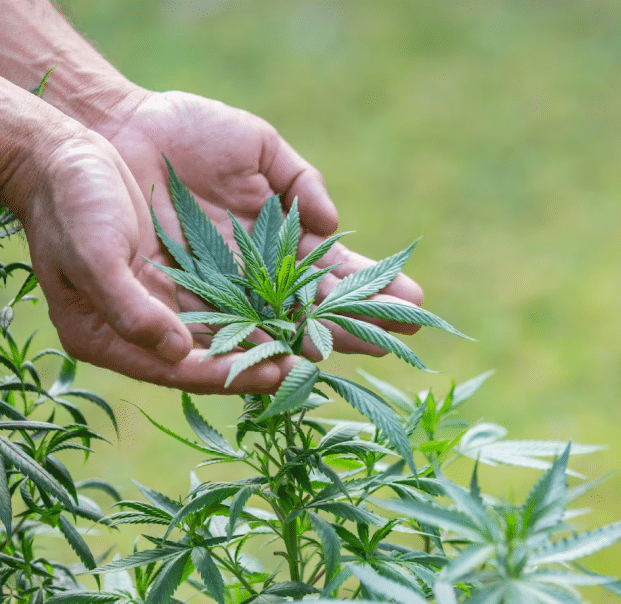 How to Get a Cannabis License in New Mexico
Embark on the journey of obtaining a cannabis license in New Mexico with our comprehensive guide. Discover the essential requirements, regulations, and key steps to successfully acquire your license in this burgeoning industry.
New Mexico's cannabis market is one of the most highly attractive markets in the US. The state's rapidly expanding medicinal cannabis market in New Mexico served as an ideal basis for adult-use buyers, which formally launched around April 2022.
We'll give you a thorough, step-by-step walkthrough of the cannabis license application process in New Mexico, so you can better know the conditions and processes necessary to obtain a New Mexico cannabis license.
Cannabis License Regulations in New Mexico
On October 1, 2021, New Mexico began awarding licenses for the New Mexico Medical Cannabis Programme. Any cannabis grower, producer, distributor, or retailer running a microbusiness without a license is breaking the law.
All license holders operating in New Mexico's cannabis marketplaces are subject to regulation by the Cannabis Control Division (CCD). This involves examining applications and distributing licenses for cannabis businesses that serve adults.
The Division's mission is to offer licensing information to help applicants and licensees more simply traverse the application and licensing procedures and maintain compliance with relevant laws, regulations, and policies.
Cannabis business enterprises that grow no more than 200 marijuana plants are eligible to apply for the Cannabis Producer Micro Business License.
The Integrated Cannabis Micro Business License is available to marijuana businesses participating in two to five marijuana-related activities.
Vertical integration is supported in three significant categories of the ten adult-use cannabis licenses that New Mexico has approved. Types of licenses available in New Mexico include:
Couriers
Producers (aka Cultivators)
Manufacturers
Retailers
Producer Microbusinesses
Cannabis Consumption Areas
Vertically Integrated Establishments
Integrated Micro Businesses
Cannabis Testing Laboratory
Cannabis Research Laboratory
How to Obtain a Cannabis License in New Mexico?
Although it may be difficult, obtaining a cannabis license is not impossible. The following steps can ease your process of obtaining a cannabis license in New Mexico:
Research and Prepare
NM Cannabis License has multiple requirements, formal selection procedures, and timelines. The New Mexico Department of Health governs the state's licensing. All license holders active in the New Mexico cannabis industry are subject to regulation by the Cannabis Control Division.
The Medical Cannabis Programme (MCP) and the Department of Taxation and Revenue regulate cannabis businesses. This involves screening applications and awarding licenses to businesses that sell cannabis for adult consumption.
Note: In order to choose the right license, applicants must first decide what kind of cannabis business they intend to run. 
The following is a list of requirements to gain a cannabis license in New Mexico:
A well-designed strategy for Social and Economic Equity in the cannabis market
Age verification for everyone involved
Evidence of having water rights
A visualization of the location and building premises
Develop a Solid Business Plan
A strong business strategy is essential for success in the expanding cannabis sector, particularly if you're aiming for the lucrative New Mexico market. A thorough strategy directs your business and shows potential investors and licensing authorities that you are well-prepared.
Analyze the cannabis market in New Mexico thoroughly before starting. Determine your target market, rivals, and market trends. In order to differentiate your business, comprehend client preferences and demand. Emphasize the market's room for expansion and profitability in New Mexico.
Make thorough financial predictions that include beginning costs, ongoing costs, projected sales, and profit margins. Consider the expenses associated with production, distribution, marketing, and labor. Establish reasonable deadlines for achieving break-even points and income generation.
In your plan, address the crucial matter of security. Describe the safeguards in place to protect your workers, goods, and facilities. Discuss inventory management procedures, access controls, transportation security, and surveillance systems.
Putting your dedication to security on display fosters confidence among stakeholders. Given the complicated legal and regulatory environment of the New Mexico cannabis businesses, incorporate compliance measures into your approach.
Describe how you'll abide by federal, state, and local laws, as well as licensing standards, zoning rules, tax duties, and processes for product testing. To guarantee that your strategy complies with particular criteria, seek expert guidance.
Assemble the Necessary Documentation
You must provide evidence of New Mexico residency in order to get a license. Provide any kind of proof of your residence, including utility bills, bank statements, and property tax data.
Ensure have a current business license and two years of operational experience: Those interested in opening a marijuana dispensary must first fill out an application. The applicant must fill out this form and submit personal data like:
name
address
phone number
social security number
drivers driver's license number
residency documentation
Applicants must include a copy of their most recent company license
The New Mexico Cannabis Control Department requests that candidates upload documentation attesting to their willingness to submit to the Department of Public Safety's statewide and federal background checks on their criminal histories.
These employees will be needed to appear for a criminal background check:
Each member of a limited partnership marijuana business.
All shareholders of the marijuana firm with limited liability.
Any staff member in the organization in a position of control.
Any of the directors, executives, or members of the board of trustees of the company or trust.
Fees and License Costs
Before starting a cannabis business, the state requires a $5,000 application fee. This sum will be used to cover application processing fees. If the standards aren't met, you can't get a license.
The requirement of having a minimum amount of cash on hand is typical for most jurisdictions as a compulsory part of the application. This ensures that candidates have financial backing from the NM cannabis licensing process throughout the first two to five years of operation.
Applications for cannabis licenses in New Mexico generally need to include statements from the bank, letters from CPAs, Letters of Credit, or other supporting documents. A 2-3 year Pro Forma is further provided as part of the official Business Plan. These are the costs:
Couriers: annual courier fee is $1,500 and each additional premise is charged $1,000.
Producers (aka cultivators): $2500 and more
Manufacturers: Annual charges are $2,500 and more.
Retailers: Annual charges are $2,500 and more.
Producer Microbusinesses: Annual charges are $500 and more.
Cannabis Consumption Areas: Annual costs are up to $2,500.00
Vertically Integrated Establishments: $7,500 and more per year.
Integrated Micro Businesses: Annual charges range from $1,000 – $2500.
Cannabis Testing Laboratory: Annual charges are around $2500.
Cannabis Research Laboratory: Annual charges range from $1,000 – $2500.
Application processing fee: $5000
Note: For licensees with a medical-only focus, fees are halved. There may also be annual fees that are not specified.
Application Review and Compliance Inspection
The state will assess the application after it has been filed and decide whether the applicant satisfies the prerequisites for obtaining a license or not. The state will grant the applicant a temporary license if they are qualified.
The $5,000 cost must be paid after the temporary license has been granted to qualify for a permanent license. Additionally, you must have a minimum of one year of experience giving patients medical marijuana.
Remaining Compliant with New Mexico Regulations
The Division monitors cannabis operations, performs site inspections, collaborates with local authorities, and responds to customer concerns to guarantee compliance.
The requirements for cannabis businesses, rules and regulations governing display, packaging and labeling, advertising and marketing, documenting sales, fire safety, security, and standards for workplace safety and health are all covered in the training provided to division compliance officers. The CCD staff deals with the licensee when violations are found.
The section looks into complaints of Cannabis Regulatory Act infractions. If CCD personnel find a violation, they will either work with the offender to rectify the situation, call the police, or cooperate with the police to prepare for legal action.
Licensing and compliance are the two most important areas where a cannabis insurance company may help your organization. In New Mexico, the application procedure is rigorous.
Regulators carefully scrutinize each application. So, it is crucial to be well-prepared for the procedure and submit a complete, faultless application. An attorney can help you by examining your application and sharing their understanding of the procedure.
Businesses must devote a significant amount of resources to legal compliance. Since the cannabis sector is still relatively young, the regulatory environment changes daily. You must be insured in order to understand the legal system, keep up with developments, and receive guidance on how to react.
Plus, regulated firms may be subject to routine compliance inspections to ensure they adhere to the stringent rules that apply to cannabis enterprises. An attorney may assist their client in preparing for these inspections and handling any outcomes.
Final Thoughts
For businesses that successfully secure their required operating licenses, the cannabis market in New Mexico is extremely lucrative. At the same time, running a cannabis business comes with its fair share of legal and regulatory issues and needs expert legal guidance at every turn.
We hope this article proved to be resourceful for you in understanding New Mexico's cannabis market and regulatory landscape.