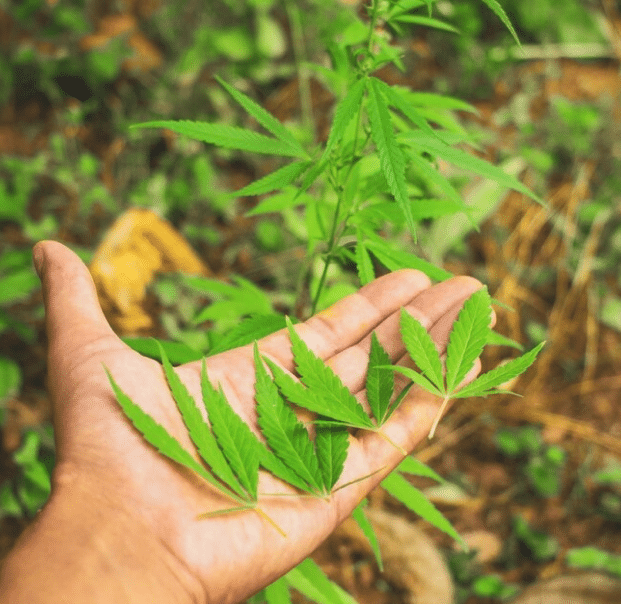 How to Get a Cannabis License in Massachusetts
Learn how to obtain a cannabis license in Massachusetts and navigate the legal process effectively. Expert guidance and tips for success.
The legalization of cannabis in Massachusetts has provided business owners and entrepreneurs with the opportunity to enter the thriving cannabis industry. However, getting a Massachusetts cannabis license isn't easy. You must navigate a lengthy process and complex regulatory landscape before legally getting your business up and running.
Nevertheless, in this article, we explore the necessary steps to obtain a cannabis license and stay compliant in Massachusetts.
Cannabis License Regulatory Landscape in Massachusetts
Both medical and recreational cannabis have been legal in Massachusetts since 2016. This led to a huge boost in the state's cannabis industry, which crossed over $4 billion in sales in January of 2023.
The state's cannabis industry is regulated by the Massachusetts Cannabis Control Commission, which has granted 58 final licenses and over 700 provisional licenses to cannabis businesses across the state.
There are 13 different types of cannabis licenses for marijuana establishments available in Massachusetts, including.
Craft Marijuana Cooperative
Medical Marijuana Treatment Center (MTC)
Cultivator (indoor or outdoor)
Independent Testing Laboratory
Marijuana Courier
Marijuana Delivery Operator
Marijuana Research Facility
Microbusiness
Product Manufacturer
Retailer
Social Consumption Establishment
Standards Laboratory
Transporter
Licensees can only carry out operations that match their license and operate only under one location. Furthermore, if they want to expand their business operations, they must apply for other licenses.
How to Obtain a Massachusetts cannabis license
With a long list of documents, procedures, and regulations, applying for a license in Massachusetts can be overwhelming.
We've broken down the process in simple steps so you can have a generalized idea of how things work in Massachusetts.
Research and Prepare
The first step in getting your license is also one of the most important: Research.
It is essential to familiarize yourself with the complete application process and requirements so that you can thoroughly prepare before applying for your license.
Identify the eligibility criteria, including residency requirements and background checks, and familiarize yourself with the types of licenses, application fees, and timelines.
You should consult the Cannabis Control Commission's website and any cannabis experts in your location to better understand the regulations and requirements in your jurisdiction.
Develop a Solid Business Plan
Developing a business plan will be your next step to obtaining a cannabis license. A business plan fulfills the requirements for your application and also serves as a roadmap for your business, outlining its objectives and milestones.
Your business plan should contain:
An Introduction Of Your Company
Details About Your Brand
Operation Agreement
Hierarchical Structure
Market And Competitor Analysis
Advertising And Marketing Strategy
Financial Projections
Security Measures
Risk Management Strategies
Compliance Strategies
Tip: At this stage, it's a great idea to consult cannabis business experts. They can guide you in creating a plan and ensuring it meets all state and local regulations.
Hold a Community Outreach Meeting
Massachusetts requires that you hold a community outreach meeting before you apply for the license. In this meeting, you will discuss your marijuana establishment and its impact on the neighborhood in front of community members.
The meeting should include
The type of Marijuana Establishment  (ME) you want to open
The proposed location of your ME
A description of how the location will be secured
Steps to be taken by the ME to prevent diversion to minors
A plan by the ME to positively impact the community.
Information to demonstrate that the location will not constitute a nuisance.
A question-answer session with the members of the community
After hosting the community outreach meeting, you must sign a Host Community Agreement (HCA) with the municipality where you plan to operate.
Assemble the Necessary Documentation
Once you have signed the HCA, it's finally time to fill out your application.
To do so, you must register an account with MassCIP and fill out the three sections of the application. All three sections have different requirements and documentation, which require thorough understanding,
1. Application of Intent
The application of Intent section includes:
Disclosure of  Persons or Entities Having Direct or Indirect Control of business
Disclosure of In-State Interests
Disclosure of Out-of-State Interests
Disclosure of Capital Resource. Note: Applicants that want any type of ME license have no minimum amount of capital resources that they must demonstrate
Bond or Escrow containing enough funds to cover the winding down of your business
Disclosure of  the location of the proposed marijuana retail establishment
Community Outreach Meeting Attestation and Documentation
Host Community Agreement Certification
Plan to Remain Compliant with Local Ordinances
Plan to positively impact people who have been disproportionately harmed by cannabis.
2. Background Check Section
This section requires individuals to disclose any civil or criminal action taken against them. You must also disclose any marijuana-related administrative action taken against you, any instances of disciplinary action, and license denial.
You have to provide the following authorization forms to obtain a background check:
CORI Acknowledgement Form
Disclosure and Acknowledgment Form
Release Authorization Form. Note: These forms can be found on the cannabis commission's website. After approval, these forms should be uploaded to the application.
3. Management and Operations Profile Section
This section includes information about your cannabis business and its operations.
Business Information
Articles of Organization
Bylaws
Certificates of Good Standing
Business Plan
Proposed Timeline
Summary of Operating Plans, Policies, and Procedures
Plan for obtaining marijuana from licensed MEs
Diversity Plan
To get a complete list of documents and requirements, check out the Cannabis Control Commission guide.
Application Fees
There are four types of license fees you will be dealing with. These include
Application Fee
Provisional License Fee (same as annual license fee)
Annual License Fee
Fee for change of location, name, ownership, or building.
The fee you have to pay will differ based on the type of license you get and the size of your ME.
1. Marijuana Cultivator (Indoor/Outdoor)
Application Fees: $100 to $2000 (depending on size and type of business)
Annual License Fees: $625 to $50,000  (depending on size and type of business)
2. Marijuana Product Manufacturing
Application Fee: $1500
Annual License Fees: $10,000
3. Craft Marijuana Cooperative
Application Fee: Total fees for canopy
Annual License Fees: Total fees for canopy
4. Marijuana Microbusiness
Application Fees: $1000
Annual License Fees: 50% of all applicable license fees
5. Independent Testing Laboratory
Application Fees: $1500
Annual License Fees: $10,000
6. Marijuana Retailer (brick and mortar)
Application Fees: $1500
Annual License Fees: $10,000
Note: Temporary licenses for cannabis events are $1,000 per event.
7. Social Consumption Establishment
Application Fees: $1500
Annual License Fees: $10,000
8. Marijuana Transporter: Third-party Transporter
Application Fees: $1500
Annual License Fees: $5000
9. Marijuana Transporter: Existing Licensee Transporter
Application Fees: $1000
Annual License Fees: $5000
10. Marijuana Delivery-Only Licensee
Application Fees: $1500
Annual License Fees: $10,000
11. ME with a Delivery Endorsement
Application Fees: $1500
Annual License Fees: $10,000
12. Marijuana Research Facility
Application Fees: $300
Annual License Fees: $1000
13. Marijuana Treatment Center (MTC)
Application Fees: $3500
Annual License Fees: $50,000
Other fees
| | |
| --- | --- |
| Fee type | Fee |
| Location Change Request | 50% of the applicable license fee |
| Name Change Request | $1,000 |
| Building Structure Change Request | $1,000 |
| Ownership or Control Change Request | $500 per person |
| Request for Architectural Review | $1,500 |
Application Review and Compliance Inspection
Once you have submitted the application, the Cannabis Control Commission reviews it. You will be notified if any documents are missing or if any additional information is required.
The application timeline depends on the license type, your application's completeness, and the volume of applications being processed. However, the Commission states that a provisional acceptance or rejection will be given within 90 days of submission of your complete application.
If your application is accepted, you will be granted a provisional cannabis license, and you must submit the required fee within 90 days, or your approval will expire.
After this, you must request a Post-Provisional License Inspection to demonstrate your compliance with state and municipal regulations. If any violations are found, you will have to create a plan of correction, get it approved, and conduct further inspections until you are fully compliant.
Note: Your ME can not possess or sell marijuana under a provisional license. The final license is needed before you can commence business operations.
Receiving the Final License and Commencing Operations
Once full compliance with cannabis regulations is ensured, you will be recommended to the Commission for the final license.
You will be notified of approval from the commission and will need to apply for a Post-Final License Application once you're sure that all necessary steps have been taken. If the inspection shows that you fully comply with regulations, you will be recommended to carry out operations.
The Massachusetts Cannabis Control Commission will grant you your final license and approve you to commence operations in your marijuana establishment.
Remaining Compliant with Massachusetts Regulations
Once you've secured your final cannabis license, keeping up with state regulations and license requirements is crucial. Failing to comply can result in hefty fines and even put your license at risk.
You should focus on incorporating compliance measures into your business operations, including
Regularly updating Metrc, Massachusetts' seed-to-sale tracker
Compliance with product testing, packaging, and labeling requirements
Compliance with Insurance and inventory requirements
Security regulations
Compliance with record-keeping regulations
Notification of theft, loss, and criminal activity
It's important to establish robust compliance protocols that align with Massachusetts regulations. You should also stay informed about any regulatory updates or changes in the state's cannabis laws.
Final Thoughts
The process of obtaining a cannabis license in Massachusetts can be overwhelming and requires a thorough understanding of the state's regulations.
By following the steps outlined in our guide, you will be well-equipped to tackle the challenges and get through the licensing process so that you can start your cannabis business.
Remember to stay updated on industry developments, seek expert advice when need, and remain committed to running a compliant and responsible cannabis business.