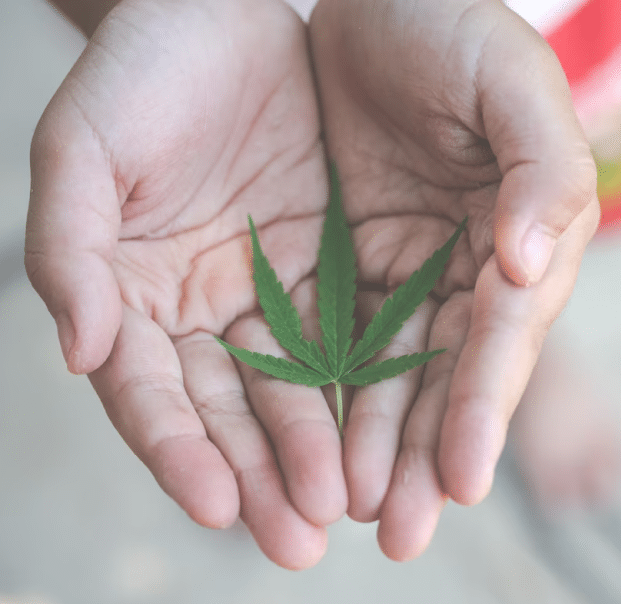 How to Get a Cannabis License in Connecticut
Uncover the essential steps to acquire a cannabis license in Connecticut. Gain insights into the necessary criteria, regulations, and vital aspects to successfully obtain your license with our detailed guide.
With the legalization of recreational weed in Connecticut back in 2021, the booming cannabis market in the Nutmeg state presents an opportunity for entrepreneurs interested in the industry. Despite the legalization and presence of cannabis establishments in Connecticut, getting a Connecticut cannabis license can be a tricky endeavor, with a lot of complexities and challenges.
Fear not, as this article will provide you with a step-by-step guide on how to acquire a cannabis license in Connecticut and will go into detail about the prerequisites and procedures involved in getting a license.
Connecticut Cannabis License Regulations
The state of Connecticut provided potential entrepreneurs with an easy to comprehend set of regulations when it opened Cannabis Establishment License applications back in 2022. Businesses can also apply online through the state's eLicense facility.
The cannabis market in Connecticut reached a record revenue of $22 million in 2023. This clearly indicates the potential in this market.
However, the Department of Consumer Protection (DCP) heavily regulates the market, with a complex framework in place to ensure consumer safety and the maximum legality of every procedure in the industry.
There are 14 types of cannabis licenses and registrations issued by the state. These are given below:
Growing
Cultivator
Micro-Cultivator
Producer
Manufacturing
Product Manufacturer
Food and Beverage Manufacturers
Packager
Sales
Retailer
Hybrid Retailer
Dispensary Facility
Delivery and Transportation
Delivery Service
Transporter
Individual Licenses and Registrations
Backer
Key Employee
Employee
Applicants can acquire a capped number of licenses, which varies based on the type of license.
How to Obtain a Cannabis License in Connecticut?
Despite the countless challenges and strict regulations, it's still easy to get a cannabis license in Connecticut once you understand the process.
Note: This is a general guide on how to acquire a cannabis license. For most recent information and queries, applicants can contact DCP, Connecticut. 
Research and Prepare
Start by researching the license type you are applying for, and prepare to get relevant documentation in order. You will have to obtain a license if you are planning on growing six plants or more or if you are planning on selling.
Each city and county in Connecticut has its own laws and regulations regarding recreational cannabis. Certain cities in Connecticut have outright banned the usage of recreational cannabis.
You should consult the state website if you want to determine where cannabis sale is legally allowed.  To view requirements for each license application type, you can view reliable and updated information on the Connecticut state website article on the adult-use cannabis license program.
Develop a Solid Business Plan
Once you are familiar with the requirements, you should develop a solid and comprehensive business plan. You will need to consider multiple factors before finalizing your cannabis business and getting a license.
Your business plan should include the following:
Executive summary
Business description
Market analysis
Products and services
Business structure
Legal considerations
Operations and management
Budgets and financial projections
Marketing and sales strategy
Risk Assessment
Implementation plan
To ensure your business meets the state's requirements, you may seek out professional legal assistance, especially if you are a new and aspiring cannabis entrepreneur.
Assemble the Necessary Documentation
The licensing process requires relevant documentation as well as information. The documentation varies from one application type to another. We will expand on the documentation requirements for acquiring a retailer license.
You will need to have the documents mentioned in the following checklists:
The most common pathway licensing pathway is the lottery, and it is held by the state regularly. It is noteworthy that individuals who identify as backers should also apply for a license before the application window closes.
Note: The documentation differs from license to license. For more information, visit the state's website.
Submitting the Application
You can apply online using the state's eLicense website after you have gathered the necessary documentation and information. To do this, you will have to register an account on the website.
Afterward, you can apply for the initial application on the website. You will have to select the license type you are applying for. For a cannabis business, you will have to select the adult-use cannabis option and proceed.
You will be asked to select the type of license and upload the aforementioned documentation. You can edit your uploads at any time, as you have the option to save your application progress.
The state has provided applicants with an instruction manual on navigating the website and applying as either a retailer or a backer of a cannabis business.
The application process can be lengthy and comprehensive, which is why it is important to ensure the eligibility and accuracy of the uploaded documents.
To finalize the application process, you must pay the relevant fees. The state will start processing your application once the application fee has been cleared.
Application Fee
There are two types of fees for retailer cannabis licenses, general fees, and social equity fees. You will pay general fees if you go for the non-social equity route. If you opt for social equity, you will be offered a discounted fee structure.
You will have to pay these fees three times over the course of three phases, lottery, provisional, and final license. The amount of these fees for different phases varies from one license type to another.
For adult use retailer license, the fees are:
Lottery
General: $500
Social Equity: $250
Provisional 
General: $5000
Social Equity: $2500
Final License
General: $25000
Social Equity: $12500
If you want to open up a medical cannabis dispensary, you will have to pay just two types of application fees:
Initial Fee: $100
Annual Renewal Fee: $100
The fee structure for other cannabis licenses, such as cultivators, delivery services, product packagers, etc., may differ from the provided fee amounts and are given in detail on the state's website.
Application Review and Compliance Inspection
The application period for all license types opens up for 90 days after the starting date. Applicants should submit initial applications and documentation within this period.
After submitting the application and paying relevant fees, DCP thoroughly reviews all applications before granting licenses. You might also be asked to submit additional documentation or information relevant to your application.
The application process might take a few months to finalize. Once approved, you will receive a provisional license upon submitting provisional fees. This license enables you to start operations. After further reviews, you can obtain a final license by paying the final license fees.
The Department of Consumer Protection (DCP) will do compliance inspections on your business to ensure its operations comply with the state's laws, city/county laws, regulations, and safety standards.
DCP and other state agencies might also inspect areas such as documentation, record-keeping, security, sanitation, and inventory management to ensure the legitimacy of your business.
Experts advise conducting regular internal compliance audits to identify non-compliance areas for correction and ensure passing future inspections.
The licensing process can be long and complex, which is why communicating regularly with the licensing authorities and answering their inquiries is important and ensures the success of the whole process.
Receiving the Final Application
After your application has been reviewed and processed successfully, you will have to pay the final license fee. This will allow you to acquire your very own cannabis license to operate within the state of Connecticut.
Remaining Compliant with Connecticut Regulations:
The state of Connecticut has designed a framework for cannabis businesses to operate in, and complying with this framework and its regulations is important, especially after you get your final license. Failing to do so will result in hefty fines or your license being forfeited.
All licensed cannabis businesses are provided with details on what regulations to comply with while running their operations. Plus, inspection dates are provided to businesses in advance to ensure compliance.
The compliance regulations for retailers are similar to other business retailers in the state. There are additional regulations that cannabis businesses might have to comply with to continue their operations in Connecticut.
Final Thoughts
The cannabis industry in Connecticut has a lot of potential, but at the same time, it has a long way to go. There are still multiple cities and counties which have banned cannabis use.
To keep everything under check, the licensing process can be long and complex. This means businesses are required to prepare and adhere to the state's regulations carefully.
If you follow the steps given in this article, you will be more than prepared to navigate the tricky maze of getting a cannabis license in Connecticut.
Lastly, if you have successfully acquired a license, you should get your business insured to stay safe and secure for you and your customers.