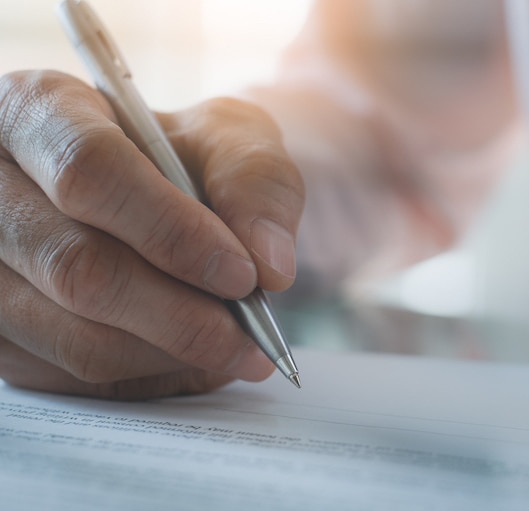 Claims-Made vs. Occurrence Policy Explained
Insurance policies are not created equal or even the same. Let's look at two different types: claims-made and occurrence policy to help your cannabis company thrive.
Commercial insurance policies can cover numerous events while focusing on a specific line. For example, cyber liability covers electronic events, while property insurance protects a structure and its contents. But what triggers these policies to respond? Furthermore, is there a timeframe an insured can report a claim?
This post answers these questions by explaining two insurance policy types under the Occurrence vs Claims Made Policy. Let's talk about what sets them apart from one another and how these differences might impact your future.
What's the Difference Between Occurrence vs Claims Made Policy?
Occurrence vs Claims Made policies differ in three main ways. It's vital to know these characteristics and how they will impact your cannabis company. Let's review the differences.
1. Coverage Time Frame
An occurrence policy covers losses that occur while the policy is active. You don't necessarily have to report the loss during the policy year, but the loss must have happened within the active time frame.  
Conversely, a claims-made policy protects against losses during the policy year and are reported during that active year. These policy types frequently contain a retroactive date, which is the date that starts the coverage. 
2. Premium Cost
Several factors impact the cost of an insurance premium: industry, claims history, location, etc. However, occurrence policy premiums often remain the same throughout the policy life, barring any significant changes, but they usually cost more upfront.
Claims-made policies typically increase during the first five years until the policy reaches "maturity," but it often costs less initially than occurrence policies.
3. Tail Coverage
The last difference is one of the most significant, and it's whether the policy has a "tail" or extended reporting period (ERP). A tail allows the insured to file a claim after the policy has expired. Some insurers offer an ERP as an option, but only for claims-made policies. 
While claims-made policies benefit from a tail, occurrence policies don't need this extra coverage because the policy already provides lifetime coverage. However, an insured must opt for tail coverage to report a claim after a claims-made policy has expired. Without it, the policy won't cover the loss.
How Do the Policy Limits Differ? 
As the insured, you must decide the aggregate limit, determining how much available coverage you have for future claims. The aggregate limit is reset each year for occurrence policies. So, if you have a $1 million cap and file a claim worth that amount, your policy will reset back to $1 million at renewal time.
Claims-made policies can offer adequate coverage, but you must be more strategic. Here's why.  Most carriers structure these policies with a per-incident limit and an aggregate limit. The aggregate limit remains fixed until you increase your limits at renewal. In other words, you must use your resources wisely because you risk running out. 
Which Policy Works for You? 
Each cannabis company is different from the next, even while operating in the same industry. Naturally, your insurance needs are as unique as your company. Choosing the best policy for your company means deciding what your business needs and what fits your budget. 
What's more, some coverage is only available in one policy type. For example, general liability is readily available as an occurrence policy. Professional liability or errors and omissions (E&O), directors and officers (D&O), and employee benefits liability are primarily claims-made policies. 
Remember that switching from a claims-made policy to an occurrence or even another insurer can be challenging. The biggest hiccup is dealing with a retroactive date and navigating awkward time frames. 
Here are a few pros and cons for claims-made and occurrence policies to help you sort through the details of these policy types:
Occurrence Policy
Pros:
Simple to own and maintain (including switching insurers or plans)

Provide more coverage since the aggregate limit renews each year

Accommodate claims that don't produce lawsuits right away
Cons:
Usually have higher premiums
Claims-Made Policy
Pros:
Lower initial premium

Offers tail coverage or ERP option to extend the reporting time frame



Cons:
Run the risk of exhausting limits because the aggregate limit doesn't renew yearly

Limited reporting time (unless a "tail" or ERP is added) and requires retroactive date

Complicated to switch to another insurer or another plan



Shopping for commercial insurance comes down to what coverage you honestly need, the time frame you need protecting, and the overall cost. As mentioned, occurrence policies are often more costly and provide a full year of coverage, unlike claims-made policies. Nevertheless, many coverage types are available in occurrence and claims-made policies. 
---
Protecting your cannabis company can seem confusing; however, we're a full-service insurance brokerage working with carriers worldwide to offer you the best coverage possible. We're here to help! Please reach out to us today by emailing [email protected] or calling 646-854-1093 to learn more about your cannabis insurance options.